crown
January 19, 2018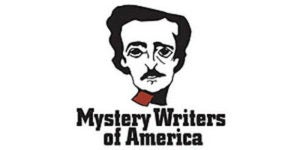 Mystery Writers of America (MWA) has announced its nominees for the 2018 Edgar Allan Poe Awards, honoring the best in mystery fiction, nonfiction, and television published or produced in 2017.  Five books published by Penguin Random House imprints earned nominations in the following categories: 
expand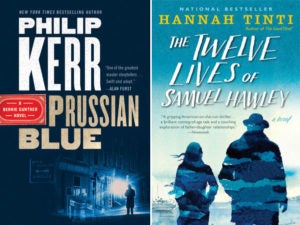 Best Novel
PRUSSIAN BLUE
by
Philip Kerr
(
Marian Wood Books/G.P.Putnam's Sons
)
THE TWELVE LIVES OF SAMUEL HAWLEY
by
Hannah Tinti
(
The Dial Press
)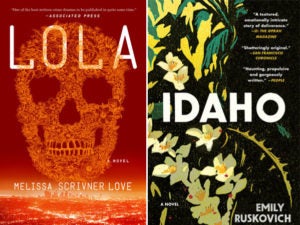 Best First Novel
LOLA
 by
Melissa Scrivner Love
(
Crown
)
IDAHO
 by
Emily Ruskovich
(
Random House
)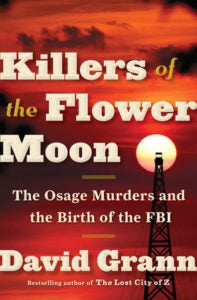 Best Fact Crime
KILLERS OF THE FLOWER MOON: The Osage Murders and the Birth of the FBI
 by
David Grann
(
Doubleday
) View the complete list of nominees
here
. This year's Edgar Awards will be presented to the winners at MWA's 72nd Gala Banquet on April 26 in Manhattan.
July 21, 2017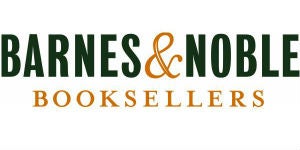 Barnes & Noble has announced their selections for Discover's Fall 2017 season and they have chosen three forethcoming Crown titles. The B&N Discover Great New Writers program connects readers with books from up-and-coming authors from around the world.
expand
AMERICAN WOLF
by Nate Blakeslee (Crown, October 17)
THE FAR AWAY BROTHERS
by Lauren Markham (Crown, September 12)
FIRE ON THE TRACK
by Roseanne Montillo (Crown, October 17)
February 21, 2017
Oprah Winfrey, Rose Byrne and Renée Elise Goldsberry star in the HBO adaptation of the Crown/Broadway Books New York Times bestseller, THE IMMORTAl LIFE OF HENRIETTA LACKS by Rebecca Skloot. A trailer has been released to promote the HBO Films' April 22 premiere. 
expand
The biopic tells the story of Henrietta Lacks (played by Ms. Goldsberry of 
Hamilton 
fame), the black woman whose cells — which were harvested without her permission as she lay dying from cancer in 1951 — led to the discovery of the polio vaccine, in vitro fertilization, and gene mapping. The story is told through the eyes of her daughter Deborah (Winfrey), who teams up with Ms. Skloot (Byrne) to learn about the mother she never knew. George C. Wolfe, who adapted and directed the film, told 
Entertainment Weekly:
 "The book connects the epic with the intimate, and that's the movie's ambition. This woman's cells helped heal the planet, yet her children were suffering. They didn't know their mother's story, even though they were living in the shadows of Johns Hopkins. I found that dichotomy incredibly moving."
Watch the trailer here.
Last fall, Ms. Skloot's book also sparked a group of Oakland, California middle school students to produce and star in a rap video that took social media by storm. Read about the phenomenon in our story: 
Must-Watch Rap Video by Middle Schoolers Inspired by Rebecca Skloot's Bestseller