e l james
October 10, 2017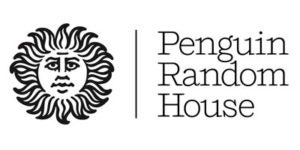 E L James's DARKER: Fifty Shades Darker  as Told by Christian will be published by Vintage Books as a trade paperback and eBook on Tuesday, November 28, 2017. The announcement was made today by Anne Messitte, Publisher of Vintage/Anchor Books. 
expand
In DARKER, E L James revisits the world of Fifty Shades with a retelling of 
FIFTY SHADES DARKER
 from Christian Grey's point of view.  Ever since the 2015 publication of 
GREY
, the first book by James to employ a perspective shift, fans have been clamoring for a continuation of the series in Christian's voice. "This new book is full of surprises," said Messitte. "Readers are going to see a darker and more haunted version of Christian's character. Fans of the series will have much to discover and even more to discuss."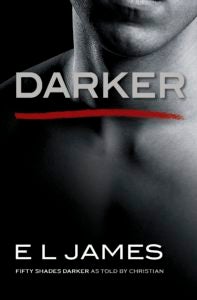 "The inside of Christian Grey's head is a fascinating place to be," said James. "In GREY
we got the first glimpse of what makes Christian tick, but in DARKER we go deeper, into his most painful memories and the encounters that made him the damaged, demanding man Ana falls in love with. Writing this novel has been a journey of discovery, and I hope readers will find what I've learned as compelling as I did. Finally, it's always a joy to work with the great team at Vintage." DARKER will be published simultaneously by Penguin Random House Audio, Penguin Random House Canada, and Penguin Random House UK, and soon after, in territories around the world. A US Spanish language edition, published by Vintage Español, will be available in December. E L James is represented by Valerie Hoskins of VHA Ltd in London. Foreign rights are handled by ILA in London E L James's GREY is the fastest-selling book in the history of Penguin Random House. The Fifty Shades books have sold more than 150 million copies worldwide in 52 languages. The two films based on the novels have grossed more than 945M worldwide. The third film, 
Fifty Shades Freed
, will be released by Universal Pictures on February 9, 2018. After twenty-five years working in TV, E L James decided to pursue a childhood dream, and set out to write stories that readers would fall in love with. The result was the sensuous romance FIFTY SHADES OF GREY and its two sequels, FIFTY SHADES DARKER and 
FIFTY SHADES FREED
.  In 2015 she published the bestseller GREY, the story of FIFTY SHADES OF GREY from the perspective of Christian Grey. In 2012, E L James was named one of 
Time
 magazine's "Most Influential People in the World," one of Barbara Walters's "Ten Most Fascinating People of the Year," and
 Publishers Weekly
's
"Person of the Year." She went on to work as a producer on the film adaptations of her trilogy for Universal Pictures. E L James lives with her husband, the novelist and screenwriter Niall Leonard; their two sons; and their two dogs in West London.
September 29, 2017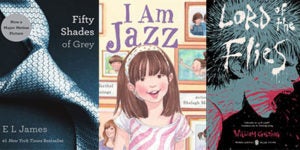 Throughout Banned Books Week, September 24 – 30, we have been highlighting frequently banned and challenged books published by Penguin Random House imprints to help raise awareness of the importance of defending our right to express ourselves and read without censorship or interference. Keep reading for Banned Books reading list inspiration. This is the final installment. 
expand
Click
here
 to enter for your chance to win a personalized Banned Books Box filled with ten of your favorite books and a special banned books mug courtesy of Out of Print Clothing
(No purchase necessary. US residents, 18+. Ends 9/30/17. See
Official Rules
.)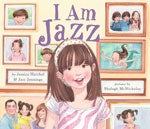 I AM JAZZ by Jessica Herthel and Jazz Jennings, illustrated by Shelagh McNicholas
Challenge Reasons: Inaccurate, Homosexuality, Sex Education, Religious Viewpoint, Unsuited for Age Group
The story of a transgender child based on the real-life experience of Jazz Jennings, who has become a spokesperson for trans kids everywhere. Jazz's story is based on her real-life experience and she tells it in a simple, clear way that will be appreciated by picture book readers, their parents, and teachers.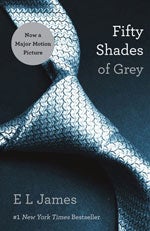 FIFTY SHADES OF GREY by E L James
Challenge Reasons: Nudity, Offensive Language, Religious Viewpoint, Sexually Explicit, Unsuited for Age Group
When literature student Anastasia Steele goes to interview young entrepreneur Christian Grey, she encounters a man who is beautiful, brilliant, and intimidat­ing. The unworldly, innocent Ana is startled to realize she wants this man and, despite his enigmatic reserve, finds she is desperate to get close to him. Unable to resist Ana's quiet beauty, wit, and independent spirit, Grey admits he wants her, too—but on his own terms.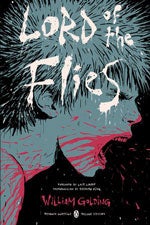 LORD OF THE FLIES by William Golding
Challenge Reasons: Offensive Language, Sexually Explicit, Excessive Violence
LORD OF THE FLIES remains as provocative today as when it was first published in 1954, igniting passionate debate with its startling, brutal portrait of human nature. Though critically acclaimed, it was largely ignored upon its initial publication. Yet soon it became a cult favorite among both students and literary critics who compared it to J.D. Salinger's
The Catcher in the Rye
in its influence on modern thought and literature. Also during Banned  Books Week, head over to 
Out of Print Clothing 
to find out how you can contribute to hurricane relief efforts through book donations from Penguin Random House. For each piece of Banned Books merchandise sold on the Out of Print website during Banned Books Week, September 24 – 30, Penguin Random House will donate one book in support of hurricane relief efforts through 
First Book
 up to 10,000 books. 
Click here
 to start browsing and give back.
February 10, 2017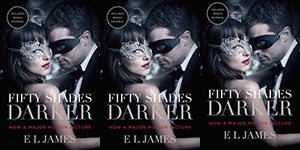 Will you see it this weekend? Fifty Shades Darker, based on the second volume in the #1 bestselling E L James trilogy, published by Vintage, was given the full red carpet treatment for its Los Angeles premiere last week in The Theatre at Ace Hotel. Before hitting the carpet, Ms. James joined the film's director James Foley as well as stars Dakota Johnson and Jamie Dornan at a masquerade ball for fans at Vibiana in downtown L.A. 
expand
Fifty Shades Darker
 opens Thursday night with preview showings on more than 3,000 screens across North America. Here's hoping that classic mantra "See the movie. Read the book" will be a popular call to action these coming days. Watch the 
Fifty Shades Darker
 film
trailer from Universal Pictures 
here
. [caption id="attachment_5015" align="aligncenter" width="512"]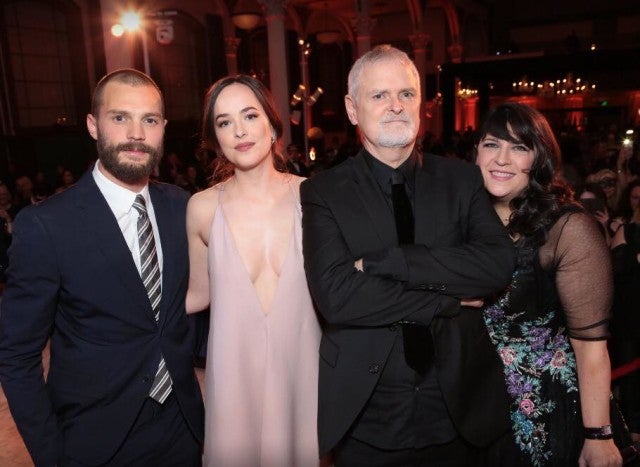 Pictured (left to right) Jamie Dornan, Dakota Johnson, James Foley and E L James[/caption]