Inside Our Company
August 22, 2017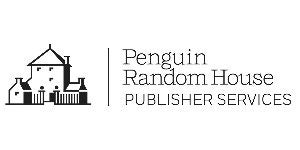 Penguin Random House Publisher Services (PRHPS) today announced a multi-year global English-language sales and distribution agreement with Holiday House, the highly respected independent children's publisher.  The agreement takes effect on May 1, 2018, for the U.S. and Canada, and December 1, 2018, for all other territories.  
expand
Founded in 1935, Holiday House has an extensive backlist that includes classics beloved by generations of readers and by booksellers, among them
The Reluctant Dragon
and
Big Red,
and award-winning titles including
See Me Run, A Child's Calendar, The
Wright Brothers,
and
Jazz.
New and upcoming books include
Genevieve's War
by Patricia Reilly Giff;
Before She Was Harriet
by Lesa Cline-Ransome, illustrated by James E. Ransome; and
Spliced
by Jon McGoran. Going forward, Holiday House will publish close to 100 titles per year.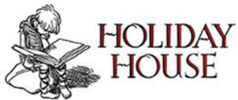 "Holiday House has a deserved reputation as one of America's finest children's publishing houses," says Jeff Abraham, President, Penguin Random House Publisher Services, "as since their founding more than eighty years ago they have published books of great quality with wisdom and passion. We look forward to partnering with them to expand their bookseller and consumer reach even further." "Holiday House is a special place for children's authors and illustrators. We want their books in the hands of as many readers as possible," says Derek Stordahl, Holiday House Executive Vice President and General Manager. "So we're pleased to partner with the PRHPS team to expand our sales efforts into new channels. Their team is smart and savvy, and their relationships in publishing are top-notch."
July 28, 2017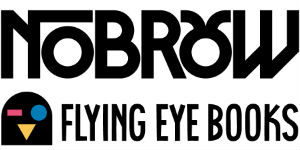 Penguin Random House Publisher Services (PRHPS) has signed a new client, Nobrow/Flying Eye Books.  They will be joining PRHPS effective April 1, 2018.  
expand
Nobrow is a fast-growing, award-winning children's publisher focused on beautifully illustrated books with compelling stories.  Bestselling titles include 
Shackleton's Journey
 (selected as a 
New York Times
 best-illustrated children's book); 
Professor Astro Cat's Frontiers of Space;
 and the 
Hilda 
series, which will launch as a Netflix series in spring 2018. With approximately 100 titles in print and publishing 25 to 30 new titles per year, Nobrow is currently distributed by Consortium (Ingram/Perseus).  PRHPS will be responsible for North American sales for Nobrow/Flying Eye. For more information, visit 
http://nobrow.net
 and 
http://flyingeyebooks.com
.
January 24, 2017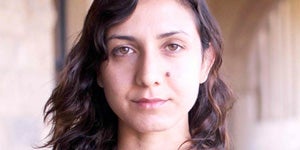 Ottessa Moshfegh's debut novel EILEEN, published by Penguin Press, was one of the literary events of 2015. Garlanded with critical acclaim, it won the PEN/Hemingway Award for Debut Fiction, was nominated for a National Book Critics Circle Award, was shortlisted for the Man Booker Prize, and was named a book of the year by The Washington Post and San
expand
Francisco Chronicle. But as many critics noted, Ottessa Moshfegh is particularly held in awe for her short stories.
HOMESICK FOR ANOTHER WORLD
, on sale now from Penguin Press, is the rare case where an author's short story collection is, if anything, more anticipated than her novel. And for good reason. There's something eerily unsettling about Ottessa's stories, something almost dangerous, while also being delightful, and even laugh-out-loud funny.  Her characters are all unsteady on their feet in one way or another; they all yearn for connection and betterment, though each in very different ways, but they are often tripped up by their own baser impulses and existential insecurities. HOMESICK FOR ANOTHER WORLD is a master class in the varieties of self-deception across the gamut of individuals representing the human condition. In this Meet Our Author Igloo interview, Ottessa takes us inside her world:
How would you describe your writing regimen and routines?
Obsessive and neurotic and captivating. I wake up, I work, I dilly dally, work, take out the trash, work, pace around, eat, work, shower, work, read, work, go for a walk, call people, work, eat, work, sleep. Toward the end of writing a book, I often sleep with my computer under my pillow…
What differentiates your approach to conceiving a novel as compared with your short stories?
The motivation to write a short story often comes from an abstract, mysterious noise in my head, and I can take my time concentrating on that sound and experimenting with what words, voice, characters, and narrative movements are being described by the music in my mind. Writing a novel is that, plus a million pounds of pressure at my back, loaded with questions about how my life is being reflected in this writing process, and what I want to learn and say to the world. So, novels are more prolonged and intense journeys, although they can start out as playfully as a story.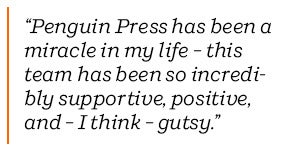 Where do inspirations for your characters and storylines come from?
They come from my life experiences, overheard conversations, dreams, the imagination, the ether…
In what ways has Penguin Press impacted your writing career?
Penguin Press has been a miracle in my life – this team has been so incredibly supportive, positive, and – I think – gutsy.  I tell everyone how blessed I feel to have a publisher that understands my work and sees its value today and the potential for the future.