Penguin Random House South Africa
August 28, 2017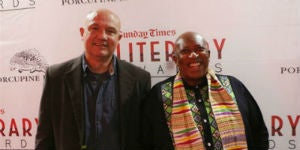 Penguin Random House South Africa authors Greg Marinovich and Zakes Mda are winners of the prestigious Sunday Times Literary Awards.  In addition to receiving this accolade, each author was also awarded prize money of R100, 000.  We congratulate the authors, their editors and publishers.
expand
  Mr. Mda won the Barry Ronge Fiction Prize for his book
Little Suns,
published by Umuzi.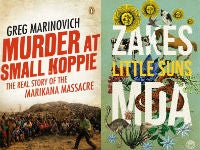 Mr. Marinovich received the Alan Paton Award for his book
Murder at Small Koppie: The Real Story of the Marikana Massacre,
published by Penguin. The Barry Ronge Fiction Prize was judged this year by Rehana Rossouw (chair), Africa Melane and Kate Rogan. The Alan Paton Award judging panel was chaired by Pippa Green, supported by judges Tinyiko Maluleke and Johann Kriegler. Read this related article:
Penguin Random House South Africa Wins 2017 Trade Publisher of the Year Award
August 28, 2017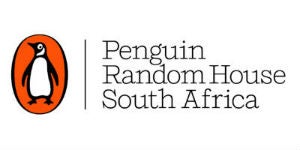 Penguin Random House South Africa received top honors in  the Trade Publisher of the Year category at the 2017 Sefika Awards ceremony, held last week in Durban, SA.
expand
Congratulations to our sister company on receiving this prize for the second consecutive year. The Sefika Awards celebrate booksellers and publishers for the roles they play in promoting a culture of reading in South Africa.  The Trade Publisher of the Year Award rewards overall excellence in the South African Trade Publishing sector.  
Steve Connolly
, Penguin Random House South Africa Managing Director, said, "For the second year in succession, Penguin Random House South Africa are honored to receive the Trade Publisher of the Year Award.  I think it's fair to say that we love what we do and perhaps that's a factor in explaining the goodwill we receive in the book trade.  We'd like to thank the booksellers for awarding us with this honour and we aim to continue and improve the service, support and collaboration we give them.  It's by working together that we can bring the magic of our authors to South African readers." The criteria used by booksellers in determining the Sefika Awards include outstanding turnaround times for book delivery, exceptional customer service and communication from the sales team to booksellers, and supporting booksellers with book launches and publicity. Read this related article:  
Two Penguin Random House South Africa Authors Win 2017 Sunday Times Literary Awards
June 18, 2017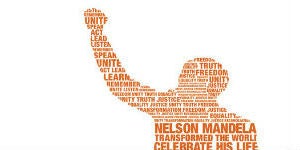 In honor of this year's forthcoming International Nelson Mandela Day, held each July 18 on Mr. Mandela's birthday, the Penguin Random House Social Committee hosted an office Mandela Day Raffle competition to raise funds for charity. Our respective offices in Capetown and Johannesburg each selected organizations to benefit from our successful fundraising.

expand
Cape Town donated to the SAME Foundation to help fund their Leratong Hospital Children's Ward renovation.
The SAME Foundation
is

a non-profit organisation specializing in managing corporate social investment allocations to improve the health environment in South Africa.

Since their national expansion in 2010, SAME has renovated and fully equipped five units within Leratong Hospital.
The hospital's Children Ward had often faced issues such as not enough beds, running at overcapacity, aged infrastructure, and an absence of life-saving equipment for doctors. With the help of Penguin Random House South Africa's raffle funds, the SAME Foundation renovated and equipped the pediatric unit, enabling it to be on par or better than private facilities. Improvements included infrastructure extensions and additions, the latest medical technology and resources, as well as resting areas for the doctors and nurses in the unit.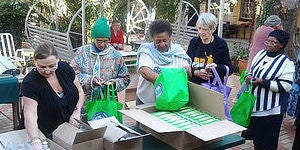 With its funds, our Johannesburg office financed supplies for the elderly at
the Gerald Fitzpatrick Retirement Home in Bertrams, whose mission is
to provide a self-sustaining, independent and secure residences for elderly ladies.
The Johannesburg office also donated to the Senior Park Retirement Home in Witpoortjie, which offers independent living, assisted care, and full care
. Residents received gift hampers, and each home received two boxes of books for their libraries.
Since 2009, International Nelson Mandela Day has been a way to bring people together globally in an effort "to fight poverty and promote peace, reconciliation, and cultural diversity." Penguin Random House South Africa is proud to join this year's celebration and make a difference.