---
Gail Rebuck
Board Member, Board of directors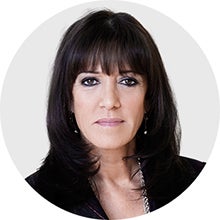 In 1998, Gail Rebuck took over the management of Random House U.K. as Chair and CEO. Prior to the acquisition of Random House by Bertelsmann that year, Gail had already been at the helm of Random House U.K. since 1991.
Gail started her publishing career in 1975 as a production assistant; in 1979, she moved to the Hamlyn Group as publisher. She cofounded Century Publishing three years later; that company went on to merge with Hutchinson before being acquired in 1989 by Random House, Inc.
In December 2011, Gail was appointed to the Bertelsmann Group Management Committee, which advises and assists the Executive Board on important matters of corporate strategy and corporate development and other group-wide issues.
A lifelong advocate of literacy, Gail is a trustee of the National Literacy Trust and chairs the Quick Reads adult literacy initiative, part of the World Book Day charity, which she colaunched. She is also Chair of the Cheltenham Literature Festival and Chair of the Council of the Royal College of Art.
Gail was voted Veuve Clicquot Business Woman of the Year in 2009; was awarded CBE in 2000; became a Dame in 2009 and was appointed to the House of Lords in 2014.
Posted: June 29, 2013