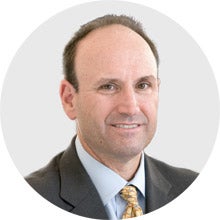 Philip Hoffman
Chairman
Penguin Random House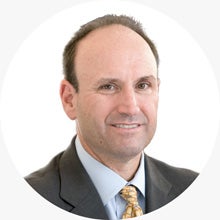 Philip Hoffman
Chairman, Penguin Random House
Philip Hoffman is Chairman of Penguin Random House. He has served on the Penguin Random House Board of Directors since the company's inception in 2013 and has been Chairman of the Audit Committee during that time. For the past 27 years, Phil has held leadership positions for Penguin and Pearson, among them, Chief Corporate Finance and Strategic Development Officer at Pearson PLC; Chairman and CEO of the Learning Network; President, Pearson Inc; Chief Financial and Administrative Officer of the Penguin Group; and Chief Financial Officer, Pearson Inc. Until his retirement last year, he was a member of the Pearson PLC Executive Committee since 2003. Before joining Pearson, Phil held various financial and management positions in the transportation industry; he started his career as a consultant with Price Waterhouse.
Phil also currently serves on the Board of Directors of the GED Testing Service. He has held board positions at The Economist Group, MarketWatch, and Interactive Data Corporation. Phil is a lawyer and a CPA.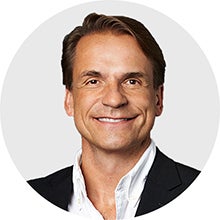 Markus Dohle
CEO
Penguin Random House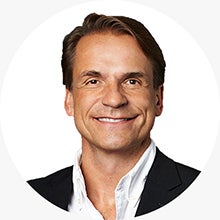 Markus Dohle
CEO, Penguin Random House
Member of the Executive Board, Bertelsmann SE & Co. KGaA
As CEO of Penguin Random House since July 1, 2013, Markus Dohle leads the world's largest trade book publisher, with operations in 20 countries and sales into over 100. He oversees Penguin Random House's worldwide publishing divisions, whose 250 editorially independent imprints publish 15,000 new adult and children's fiction and nonfiction titles annually in English, German, Portuguese, and Spanish. Each year, Penguin Random House sells more than 700 million print, audio and e-books across the globe.
Under Mr. Dohle, Penguin Random House's mission is to foster a universal passion for reading by partnering with authors to help create stories and communicate ideas that inform, entertain, and inspire, and to connect them with readers across the globe. Penguin Random House's worldwide roster of fiction and non-fiction writers includes many of the world's most widely read and beloved authors, more than 60 Nobel Prize laureates, and over 100 Pulitzer Prize winners.
Mr. Dohle's entire professional life has been devoted to the support and service of authors, publishers, booksellers, and readers. Before the merger of Penguin and Random House in 2013, Mr. Dohle headed Random House, where he led the company's transition to digital publishing while maintaining its world market leadership in print books. As a combined company, Penguin Random House now has more than 100,000 new and backlist books available digitally, and over 100,000,000 eBooks were sold worldwide in 2015.
As a member of the Bertelsmann Executive Board, Mr. Dohle and his fellow Board colleagues are responsible for setting the strategic direction for one of the world's foremost media companies. He began his career with Bertelsmann in 1994, rising quickly to several subsequent leadership positions.
Additionally, Mr. Dohle is Vice Chairman of the Association of American Publishers. He also serves on the PEN Board of Trustees, the Board of Directors of the National Book Foundation, and on the International Advisory Committee of the Atlantic Council.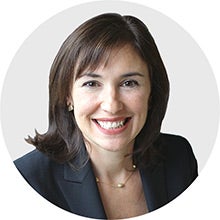 Milena Alberti
CFO
Penguin Random House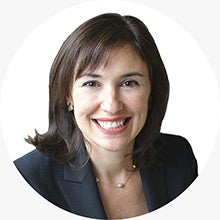 Milena Alberti
CFO, Penguin Random House
Milena Alberti was appointed Chief Financial Officer of Penguin Random House effective July 1, 2015.
She was previously the company's Global Head of Corporate Finance, where she was responsible for various aspects of the financial integration of the Penguin Random House merger, and for the preceding 3 1/2 years, the head of Corporate Development and M&A, where she was part of the team that successfully completed the deal to merge Penguin and Random House in July 2013. In addition, Milena led several acquisitions, including the purchase of Santillana Ediciones Generales. Prior to her corporate roles, Milena worked at the Knopf Publishing Group as Director of Spanish Language Publishing from 2004 to 2010.
A native Spanish speaker, she published award-winning Spanish authors and translations of bestsellers for the U.S. Hispanic Market. Milena joined the Bertelsmann Entrepreneurs Program in 2001, and soon thereafter worked as a Director of Corporate Development at Random House.
Milena began her professional career at Lehman Brothers in its Municipal Finance division, where she structured bonds for the City of New York. She then joined Morgan Stanley's Equity Research group, covering Latin American food and beverage companies. A graduate of the University of Pennsylvania, Milena also holds an MBA from the Harvard Business School. She resides in New York with her husband and three children.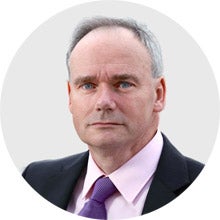 John Fallon
CEO
Pearson PLC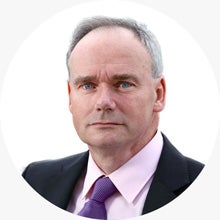 John Fallon
CEO, Pearson PLC
John Fallon became Pearson's CEO on January 1, 2013, succeeding Marjorie Scardino. Since 2008, John has been responsible for the company's education businesses outside North America and a member of the Pearson management committee. He joined Pearson in 1997 as director of communications and was appointed President of Pearson Inc., a role he combined with his communications responsibilities, in 2000.
In 2003, he was appointed CEO of Pearson's educational publishing businesses for Europe, the Middle East , and Africa (EMA), and gradually took on a broader international education brief. Prior to joining Pearson, John was Director of Corporate Affairs at Powergen PLC, where he was also a member of the company's executive committee. Earlier in his career, John held senior public policy and communications roles in local U.K. governments.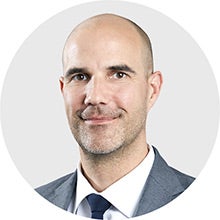 Thomas Götz
General Counsel and Head of Legal Department
Bertelsmann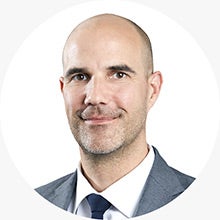 Thomas Götz
General Counsel and Head of Legal Department, Bertelsmann
Thomas Götz has been General Counsel and Head of the Legal Department since the beginning of 2014.
He graduated from the University of Bayreuth with a doctorate in law in 1999. A year earlier, during his studies, he had already joined Bertelsmann's Corporate Legal department as an in-house lawyer.
As Senior Vice President of Mergers and Acquisitions, from 2007 he was primarily responsible for managing strategic M&A projects. Since 2009, Thomas has supervised the M&A unit as Co-Head.
Thomas was born 1971 in Regensburg.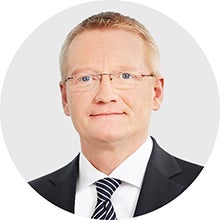 Bernd Hirsch
CFO
Bertelsmann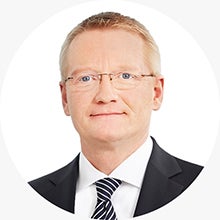 Bernd Hirsch
CFO, Bertelsmann
Bernd Hirsch joined Bertelsmann as Chief Financial Officer on April 1, 2016. Prior to this, Bernd was CFO of the publicly listed Symrise AG, a global company in the flavors and fragrances industry with annual turnover of €2.5 billion and operations in 50 countries, since 2009.  In the years 2001 to 2009, he held various management positions in the Carl Zeiss Group, in particular as CFO of Carl Zeiss Meditec AG. Bernd began his career in 1998, after training as a banker and studying economics in Würzburg, as an Audit Manager at Arthur Andersen in Stuttgart. Bernd was born in 1970 in Ellwangen.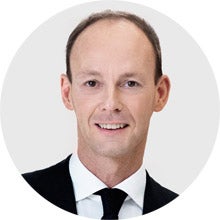 Thomas Rabe
Chairman and CEO
Bertelsmann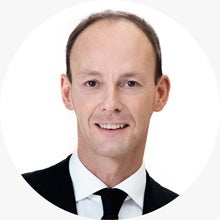 Thomas Rabe
Chairman and CEO, Bertelsmann
Member of the Bertelsmann Management SE Executive Board
Thomas Rabe has been Chairman and CEO of Bertelsmann since January 1, 2012. He was the company's CFO for the preceding six years, based in Guetersloh, having previously served as CFO of Bertelsmann's RTL Group, Europe's largest TV, radio, and production company, based in Luxembourg.
Thomas joined RTL in 2000. Prior to that, he worked at the Directorate-General for Financial Institutions and Corporate Law, European Commission, Brussels, in 1989; a year later, he became an associate in the Forrester Norall & Sutton law firm (now White & Case), also based in Brussels.
In 1991, Thomas joined the Treuhandanstalt in Berlin, where he was appointed Director of Controlling in 1993. Later in the year, he became Head of Acquisitions at New Laender, a Berlin-based investment company. In 1996, he left to join Clearstream International, and two years later he was appointed to its Board of Directors as CFO.
Thomas was born in Luxembourg in August 1965. After graduating from the Ecole Européenne in Brussels, he studied economics at the RWTH Aachen and the University of Cologne. Bertelsmann's CEO has a degree in business administration (MBA) and a doctor of economics (Dr. rer. Pol).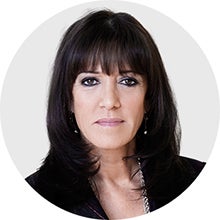 Gail Rebuck
Board Member
Penguin Random House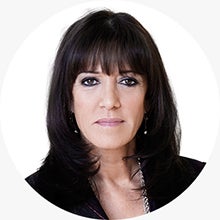 Gail Rebuck
Board Member, Penguin Random House
In 1998, Gail Rebuck took over the management of Random House U.K. as Chair and CEO. Prior to the acquisition of Random House by Bertelsmann that year, Gail had already been at the helm of Random House U.K. since 1991.
Gail started her publishing career in 1975 as a production assistant; in 1979, she moved to the Hamlyn Group as publisher. She cofounded Century Publishing three years later; that company went on to merge with Hutchinson before being acquired in 1989 by Random House, Inc.
In December 2011, Gail was appointed to the Bertelsmann Group Management Committee, which advises and assists the Executive Board on important matters of corporate strategy and corporate development and other group-wide issues.
A lifelong advocate of literacy, Gail is a trustee of the National Literacy Trust and chairs the Quick Reads adult literacy initiative, part of the World Book Day charity, which she colaunched. She is also Chair of the Cheltenham Literature Festival and Chair of the Council of the Royal College of Art.
Gail was voted Veuve Clicquot Business Woman of the Year in 2009; was awarded CBE in 2000; became a Dame in 2009 and was appointed to the House of Lords in 2014.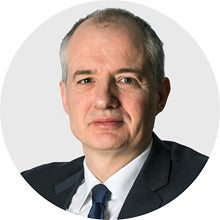 Emmanuel Roman
CEO
PIMCO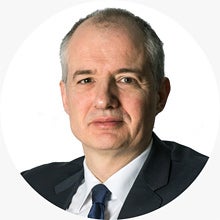 Emmanuel Roman
CEO, PIMCO
Emmanuel 'Manny' Roman is Chief Executive Officer of Pacific Investment Management Company, LLC, (PIMCO), an investment management firm providing solutions for institutions, financial professionals and millions of individuals worldwide. He joined PIMCO in November 2016, having previously served as the CEO of the London-based Man Group, the alternative investment manager and sponsor of the Man Booker Prizes, one of the book publishing industry's most prestigious international literary awards. He joined Man Group as President and Chief Operating Officer in 2010 and served in that capacity until he was appointed CEO in 2013. Prior to that, Manny served as Co-CEO and Managing Director of GLG Partners LP, a London-based investment firm.
Manny began his investment career in 1987 at Goldman Sachs Group, Inc. During his 17-year tenure with the company, he held such leadership positions as Co-Head of Worldwide Equity Derivatives, Co-Head of Worldwide Global Securities Services, and Co-Head of the European Equities Division. He was made a partner in 1998.
A native of France, Manny earned a bachelor's degree from the University of Paris IX Dauphine in 1985 and went on to receive his MBA in Finance from the University of Chicago Booth School of Business in 1987.
Manny is a trustee of the Paris Review of Books, the Royal Marsden NHS Foundation Trust, the Tate Foundation, and the University of Chicago.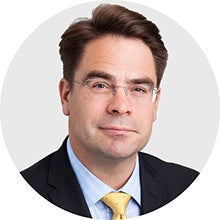 Coram Williams
CFO
Pearson PLC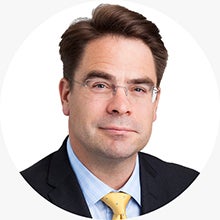 Coram Williams
CFO, Pearson PLC
Coram Williams has been Chief Financial Officer of Pearson since August 2015. He joined Pearson in 2003, and has held several senior positions, including finance and operations director for Pearson's English Language Teaching business in Europe, the Middle East, and Africa; interim president of Pearson Education Italia; and head of financial planning and analysis.
In 2008, Coram was appointed CFO of the Penguin Group, where he supported and advanced the company's development as a global trade-book publishing leader, helping to guide its digital transition. A key contributor to finalizing the deal to merge Penguin and Random House, Coram was named CFO of Penguin Random House, upon its formation in July 2013, where he helped lead the integration of the two companies. He first served on the Penguin Random House Board in the latter capacity, until he left the publisher in mid-2015 to rejoin Pearson.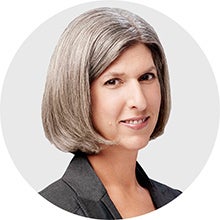 Lauren Zalaznick
Media Executive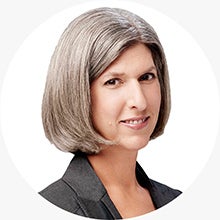 Lauren Zalaznick
Media Executive
Lauren Zalaznick has devoted her 30-year career to transforming the cultural media landscape, having served most recently as Executive Vice President of NBCUniversal.
During her 12-year tenure at NBCUniversal, she held a variety of leadership positions, including President of TR!O network, President of Bravo Media, President of NBCUniversal Women & Lifestyle Entertainment Networks (including Oxygen and Telemundo), and EVP and Chairman of Entertainment & Digital Networks and Integrated Media.
Lauren has been increasingly compelled by the intersection of content, technology and data as a means for substantial business growth and has been widely recognized as an industry pioneer. She was awarded the Brandon Tartikoff Lifetime Achievement award by the National Association of Television Program Executives (NATPE) in 2014 and was a 2013 inductee into the Broadcasting & Cable Hall of Fame. Her exceptional business acumen and accomplishments have also earned her a place among Fortune's "50 Most Powerful Women," Time's "100 Most Influential People," and Vanity Fair's "New Establishment."
She currently publishes The LZ Sunday Paper, a widely read and influential newsletter about women in business, media, and culture.
Lauren began her career as an independent film producer after having earned her Bachelor of Arts degree in English literature from Brown University, graduating magna cum laude and Phi Beta Kappa. She currently serves on the Board of Directors of Shazam, Penguin Random House, and the industry trade group NATPE and is also a Trustee of the Corporation of Brown University.