CPG's Ten Speed Press and Clarkson Potter Take Home Multiple James Beard Foundation Awards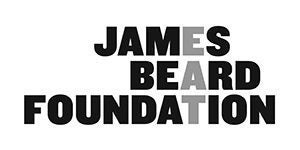 The James Beard Foundation announced the winners of its definitive Cookbook, Broadcast Media, and Journalism awards for 2018 on April 27, at a dinner in Manhattan—and Crown Publishing Group imprints ruled the night: Ten Speed Press books and authors received four awards while Clarkson Potter authors were recognized with two prizes. Of special note: the 11 JBF Cookbook Award nominations received by Ten Speed Press are the most in its history (and in the history of the JBF Cookbook Awards for one imprint), and its 4 JBF Cookbook Award wins are the most for Ten Speed since 2008.
COOKBOOK
Beverage
MEEHAN'S BARTENDER MANUAL by Jim Meehan (Ten Speed Press)
International
NOPALITO by Gonzalo Guzman and Stacy Adimando (Ten Speed Press)
Reference, History, and Scholarship
CHAMPAGNE by Peter Liem (Ten Speed Press)
Single Subject
THE PHO COOKBOOK by Andrea Nguyen (Ten Speed Press)
BROADCAST MEDIA
Television Program, in Studio or Fixed Location
"Barefoot Contessa: Cook Like a Pro," Ina Garten, Food Network
(Garten's upcoming Clarkson Potter book, COOK LIKE A PRO, will be published 10/23/18)
JOURNALISM
Innovative Storytelling
Melissa Clark, "The New Essentials of French Cooking," The New York Times
(Author of DINNER: Changing the Game, Clarkson Potter)
Congratulations to all of our prize-winning authors, as well as their editors and publishers.
View the complete list of James Beard Foundation 2018 Cookbook, Journalism, and Broadcast Media Awards winners here.
Winners of the 2018 James Beard Foundation Restaurant & Chef Awards (Ten Speed Press, Lorena Jones Books and Clarkson Potter authors/chefs/restaurateurs have 17 nominations among them) will be announced at a ceremony in Chicago on May 7.
Posted: May 1, 2018