Random House Acquires New Samin Nosrat Cookbook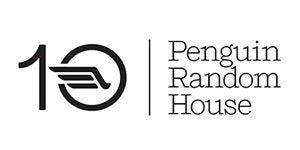 Random House has acquired a new cookbook by Samin Nosrat, the James Beard Award–winning and New York Times bestselling author of SALT, FAT, ACID, HEAT. World rights, excluding UK, were preempted and negotiated by Gina Centrello, President of Random House, from Kari Stuart at ICM. Random House Editor In Chief Andy Ward will edit the book, to be titled WHAT TO COOK, for Ten Speed Press, an industry-leading publisher of food, lifestyle, and design books based in the San Francisco Bay Area.
"We believe strongly in Samin's philosophy that food is a powerful force for connecting people and bringing them together at the table," says Centrello. "And we are thrilled that Random House, with its culture of creative collaboration across imprints, will be the future home for Samin, whose importance as a visionary is matched by her gifts as a writer."
Nosrat's collaboration with celebrated artist and New York Times visual columnist Wendy MacNaughton will happily continue with WHAT TO COOK, a book that promises to help readers navigate the unique set of considerations that all cooks face each time they enter the kitchen: time, ingredients, resources, and preferences. More than any preplanned menu in the back of a cookbook or food magazine, these four elements will guide readers in determining what they can and should cook. Along the way, they'll also become more relaxed and intuitive in the kitchen, able to make delicious, cohesive meals in any circumstance. Throughout the book, MacNaughton's illustrations and infographics, alongside 120 recipes, will aid readers in making better decisions in the kitchen. "I wrote SALT, FAT, ACID, HEAT to teach readers how to cook, because I saw a huge gap between how professional and home cooks were taught to think in the kitchen," says Nosrat. "Next, I want to illuminate for home cooks how chefs take stock of their surroundings and resources every time they enter the kitchen—and then use that information to plan a meal. I want to show readers how creativity is aided, rather than impeded, by limitations in the kitchen."
"In addition to approaching food in a way that feels fresh and inclusive and accessible, Samin just strikes me as a true force for good in the world," says her editor Andy Ward "I love her voice and her point of view, and I'm so grateful to be working with her as she moves into a new and exciting phase of her career."
Aaron Wehner, Executive Vice President of Crown Publishing and publisher of Ten Speed Press and Clarkson Potter, adds, "The passion and generosity that Samin brings to her work in and out of the kitchen are infectious, and it's an honor to partner with her and the supremely talented Wendy MacNaughton on their next book."
Named Eater's Chef of the Year in 2018, Samin Nosrat is a cook, a teacher, and the author of the acclaimed New York Times bestseller SALT, FAT, ACID, HEAT, which has won numerous awards, including the James Beard Award for Best General Cookbook, the 2018 IACP Cookbook of the Year Award, and the 2018 IACP Julia Child First Book Award. She is an Eat columnist at The New York Times Magazine, and the host and an executive producer of the Netflix original documentary series based on her book. Clarkson Potter, an imprint of Random House, is scheduled to publish a collection of prints from SALT, FAT, ACID, HEAT in March, and author and artist will continue to develop a stationery line with Potter going forward.
Posted: March 6, 2019