15 PRH Finalists in NBCC Autobiography, Biography, Fiction, Nonfiction, John Leonard Categories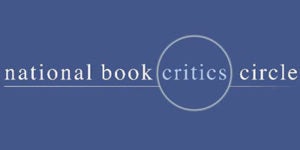 Congratulations to our 15 National Book Critics Circle finalists for their 2020 Awards. Founded in 1974, the NBCC now comprises more than 1,000 working critics and book-review editors throughout the country, who annually vote and bestow its awards in six categories, honoring the best books published in the past year in the United States.
Our NBCC finalists published by Penguin Random House imprints in the following categories:
Autobiography
MINOR FEELINGS: An Asian American Reckoning by Cathy Park Hong (One World)
GOLEM GIRL by Riva Lehrer (One World)
Biography
THE PRICE OF PEACE: Money, Democracy, and the Life of John Maynard Keynes by Zachary D. Carter (Random House)
RED COMET: The Short Life and Blazing Art of Sylvia Plath by Heather Clark (Knopf)
THE EQUIVALENTS: A Story of Art, Female Friendship, and Liberation in the 1960s by Maggie Doherty (Knopf)
Fiction
INSIDE STORY: A Novel by Martin Amis (Knopf)
HAMNET by Maggie O'Farrell (Knopf)
MEMORIAL by Bryan Washington (Riverhead)
How to Pronounce Knife by Souvankham Thammavongsa (published by McClelland & Stewart, a division of Penguin Random House Canada)
Nonfiction
SHAKESPEARE IN A DIVIDED AMERICA: What His Plays Tell Us About Our Past and Future by James Shapiro (Penguin Press)
CASTE: The Origins of Our Discontent by Isabel Wilkerson (Random House)
John Leonard Prize for First Book
THE UNDOCUMENTED AMERICANS by Karla Cornejo Villavicencio (One World)
A BURNING by Megha Majumdar (Knopf)
REAL LIFE by Brandon Taylor (Riverhead)
HOW MUCH OF THESE HILLS IS GOLD by C Pam Zhang (Riverhead)
To view the complete list of NBCC 2020 Awards finalists, click here.
The NBCC 2020 Awards Ceremony will take place virtually on Thursday, March 25 at 7:00 pm (ET).
Posted: January 25, 2021