2-Day Transit-Shipping Program For Indies Commences Today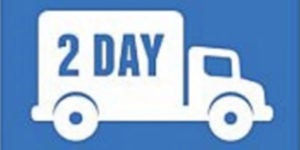 Now it its sixth year, the highly popular Penguin Random House 2-Day Transit program returns this week, beginning Monday October 2.  Orders for Penguin Random House physical titles received from independent booksellers by 3pm ET, Monday-Friday, will ship no later than the following business day, weather and transport conditions permitting, for arrival at booksellers' doors within two days. The company's Westminster, Maryland and Crawfordsville, Indiana Operations Centers, both have weekend shifts in place to enable orders received on Fridays and Saturdays to be shipped Monday.
The 2017-18 program, which will run for five months, through March 2, 2018, was announced by Jaci Updike, President, Penguin Random House Sales Group.  All frontlist and backlist books from the imprints of the Crown and Knopf Doubleday Publishing Groups, Random House, Penguin Publishing Group, Random House Children's Books, Penguin Young Readers, and Penguin Random House Audio—together with Penguin Random House Publisher Services clients—are available for Penguin Random House 2-Day Transit Shipping.
The expedited shipping event, begun by Random House in Fall 2011, has been expanded over the years from a two-month test program to a full five months of rapid replenishment to independent bookstores.  Ms. Updike observed, "Our speedy supply chain, coupled with state-of-the-art sales analytics, help us keep our most popular titles in stock throughout the holidays, and provides important support to independent bricks-and-mortar bookstores at a critical time of year. Our goal is keeping our books and authors front-and-center throughout the busiest shopping weeks of the year."
The 2-Day Transit program is an enormous rallying event for the Penguin Random House warehouse teams.  Annette Danek, Senior Vice President, Fulfillment, Penguin Random House, commented, "We love this time of year.  My colleagues in Westminster and Crawfordsville, in partnership with the home office, are always seeking new ways to enhance our service to indie bookstores. Innovative technology allows us to get books from our dock to their door faster than ever before."
Posted: October 2, 2017