2017 Penguin Random House Literary Prize-Winning Authors & Books Worldwide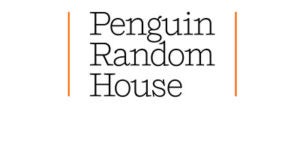 Penguin Random House is proud and honored to be the publisher of many of 2017's most prestigious and coveted literary prize-winning adult and children's books and their authors.

International:

Nobel Prize for Literature:  Kazuo Ishiguro
Man Booker International Award
A HORSE WALKS INTO A BAR by David Grossman and translated by Jessica Cohen (Knopf)
Man Booker Award
LINCOLN IN THE BARDO by George Saunders (Random House)
PEN Literary Award
Penguin Random House U.S.:
National Book Award
Nonfiction: THE FUTURE IS HISTORY: How Totalitarianism Reclaimed Russia by Masha Gessen (Riverhead)
Newbery Medal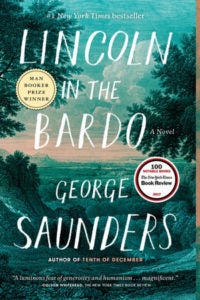 LAST STOP ON MARKET STREET by Matt de la Pena, illustrated by Christian Robinson (G.P. Putnam's Sons Books for Young Readers)
Best Spoken Word Album GRAMMY® Award
IN SUCH GOOD COMPANY: Eleven Years of Laughter, Mayhem, And Fun in The Sandbox by Carol Burnett (Random House Audio)
Odyssey Award (Audio)
THE WAR THAT SAVED MY LIFE by Kimberly Brubaker Bradley (Penguin Audio)
National Book Critics Circle
Audie Awards
Multi-Voiced Performance:
SMALL GREAT THINGS by Jodi Picoult; read by Audra McDonald, Cassandra Campbell and Ari Fliakos; produced by Orli Moscowitz (Random House Audio)
Literary Fiction & Classics:
HOMEGOING by Yaa Gyasi; read by Dominic Hoffman; produced by Kelly Gildea (Random House Audio)
Science Fiction:
STAR WARS: The Force Awakens by Alan Dean Foster; read by Marc Thompson; produced by Aaron Blank (Random House Audio)
Edgar Allan Poe Awards
Best First Novel by an American Author:
UNDER THE HARROW by Flynn Berry (Penguin Books)
Best Fact Crime:
THE WICKED BOY: The Mystery of a Victorian Child Murderer by Kate Summerscale (Penguin Press)
Ellery Queen Award: Neil Nyren, Executive Vice President, Associate Publisher and Editor in Chief, G.P. Putnam's Sons
Goodreads Choice Awards
American Academy of Arts and Letters Awards
B&N Discover Great New Writers Awards
Nonfiction:
EVICTED: Poverty and Profit in the American City by Matthew Desmond (Crown/Broadway).
RITA Awards
James Beard Foundation Awards
Book of the Year:
VICTUALS by Ronni Lundy (Clarkson Potter)
American Cooking:
VICTUALS by Ronni Lundy (Clarkson Potter)
Beverage:
SMUGGLER'S COVE by Martin Cate with Rebecca Cate (Ten Speed Press)
Photography:
TASTE & TECHNIQUE by Naomi Pomeroy, Chris Court (photography) (Ten Speed Press)
Columns:
Francis Lam (Senior  Editor, Clarkson Potter) – "Eat"; "A Haitian Grandmother's Home-Cooked Porridge"; "Kimchi Fried Rice, Korean Comfort Food"; and "Casa Calamari," The New York Times Magazine
Food and Culture:
Shane Mitchell (Far Afield, Ten Speed Press) – "A Last Dinner in the Jungle," Roads & Kingdoms
Humor:
Francis Lam (Senior Editor, Clarkson Potter) – "Recipes with Roots: The True Meaning of Turkey," Cooking Light
James Beard Hall of Fame: Judith Jones (Alfred A. Knopf)
International Association of Culinary Professionals Awards
American Cookbooks:
VICTUALS: An Appalachian Journey by Ronni Lundy (Clarkson Potter)
TASTING ROME: Fresh Flavors and Forgotten Recipes from an Ancient City by Katie Parla and Kristina Gill (Clarkson Potter)
Food Photography & Styling:
TASTE & TECHNIQUE: Recipes to Elevate Your Home Cooking by Naomi Pomeroy (author), Chris Court (photographer), Naomi Pomeroy and Ellen Laing (stylists) (Ten Speed Press)
Cookbook Design:
NANBAN: Japanese Soul Food by Tadashi Ono and Harris Salat (authors), Tim Anderson (designer) (Clarkson Potter)
Children's Publisher of the Year: Penguin Random House
---

Penguin Random House Canada:
Scotiabank Giller Prize
BELLEVUE SQUARE by Michael Redhill (Doubleday Canada)
Governor General's Literary Awards
Nonfiction: THE WAY OF THE STRANGERS by Graeme Wood (Random House U.S.)
The Hilary Weston Writers' Trust Prize
Nonfiction: LIFE ON THE GROUND FLOOR by James Maskalyk (Doubleday Canada)
The Rogers Writers' Trust Prize
Fiction: BROTHER by David Chariandy (McClelland & Stewart)
---
Costa Book Awards
Biography:
DADLAND: A Journey into Unchartered Territory by Keggie Carew
Poetry:
FALLING AWAKE by Alice Oswald
Baileys Prize for Women's Fiction:
THE POWER by Naomi Alderman
CILIP Carnegie Medal
SALT TO THE SEA by Ruth Sepetys
BookTrust LifeTime Achievement Award: Raymond Briggs
Waterstones Book of the Year
LA BELLE SAUVAGE by Philip Pullman
Foyles Books of the Year
THE POWER by Naomi Alderman
GOODNIGHT STORIES FOR REBEL GIRLS by Elena Favilli and Francesca Cavallo
UK Royal Society Young People's Book Prize
HOME LAB by Robert Winston (DK UK)
---

Penguin Random House Australia:
​International Dylan Thomas Prize
THE HIGH PLACES by Fiona McFarlane
Davitt Awards Best Young Adult Crime Novel
FRANKIE by Shivaun Plozza
YABBA Children's Choice Awards
Fiction for Years 7-9: RISK by Fleur Ferris
---
Penguin Random House India:                                               
Tata Literature Live Best First Book
INDICA: A Deep Natural History of the Subcontinent by Pranay Lal We
Sahitya Akademi Translation Award
ONE PART WOMAN by Perumal Murugan
Sahitya Akademi Bal Sahitya Puruskar Award
WILD CHILD by Paro Anand
---
Penguin Random House Grupo Editorial:
Cervantes Prize: Sergio Ramírez
Premio Nacional de las Letras: Rosa Montero
---

Penguin Random House South Africa:
Sunday Times Literary Awards
Barry Ronge Fiction Prize:
LITTLE SUNS by Zakes Mda
Alan Paton Award:
MURDER AT SMALL KOPPIE by Greg Marinovich
Posted: March 23, 2018