3 PRH Fiction Finalists for 2018 NBAs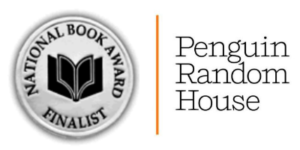 Presenting the five finalists for the 2018 National Book Awards published by Penguin Random House U.S. imprints:
Fiction:
Poetry:
Translated Literature:
And, from our Penguin Random House Publisher Services clients:
There are five shortlisted titles in each group, selected by a respective panel of judges, who will choose the winners the day of the annual National Book Foundation Awards dinner, to be held on Wednesday, November 14 in Manhattan.
Congratulations to our shortlisted—and longlisted nominees—and to our Penguin Publishing Group colleagues, especially our teams at Riverhead, Viking, and Penguin Books.
Onward to the Big Night.
Posted: October 10, 2018