3 PRH Titles Longlisted for the 2023 PEN/Faulkner Award for Fiction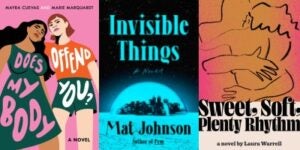 Three Penguin Random House titles were longlisted for the 2023 PEN/Faulkner Award for Fiction. The titles were selected from 512 eligible novels and short story collections by American authors published in the US during the 2022 calendar year. The submissions came from 205 publishing houses, including small and academic presses .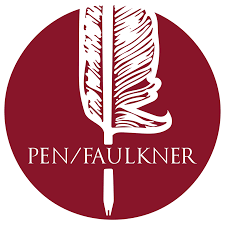 The PEN/Faulkner Award for Fiction honors the best published works of fiction by American permanent residents. Three writers are chosen annually by the Board of Directors of the PEN/Faulkner Foundation to serve as judges and this year, the judges were Christopher Bollen, R.O. Kwon, and Tiphanie Yanique. A big congratulations to our PEN/Faulkner longlisted titles below:
DOES MY BODY OFFEND YOU? by Mayra Cuevas and Marie Marquardt (Knopf)
INVISIBLE THINGS by Mat Johnson (One World)
SWEET, SOFT, PLENTY RHYTHM by Laura Warrell (Pantheon)
Save the date for the next PEN/Faulkner Award Celebration on May 11, 2023! Best wishes to our publishers and their authors.
Posted: February 10, 2023