There's a Book for That: National Library Week!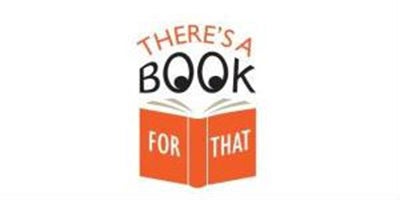 "The only thing that you absolutely have to know, is the location of the library."― Albert Einstein
Do you love your library? Did you know it's National Library Week? National Library Week, an initiative of the American Library Association, runs from April 23 through the 29th.  This year's theme is "There's More to the Story." Running with that theme, we invite you to not only connect with your library, but also with the following favorite books that feature libraries and librarians: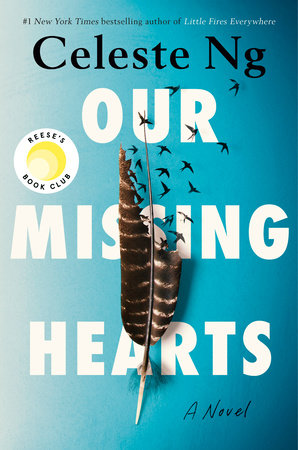 OUR MISSING HEARTS by Celeste Ng
Twelve-year-old Bird Gardner lives a quiet existence with his loving but broken father, a former linguist who now shelves books in a university's library. For a decade, their lives have been governed by laws written to preserve "American culture" in the wake of years of economic instability and violence. To keep the peace and restore prosperity, the authorities are now allowed to relocate children of dissidents, especially those of Asian origin, and libraries have been forced to remove books seen as unpatriotic—including the work of Bird's mother, Margaret, a Chinese American poet who left the family when he was nine years old. Bird has grown up disavowing his mother and her poems. But when he receives a mysterious letter containing only a cryptic drawing, he is pulled into a quest to find her. His journey will take him back to the many folktales she poured into his head as a child, through the ranks of an underground network of librarians, into the lives of the children who have been taken, and finally to New York City, where a new act of defiance may be the beginning of much-needed change.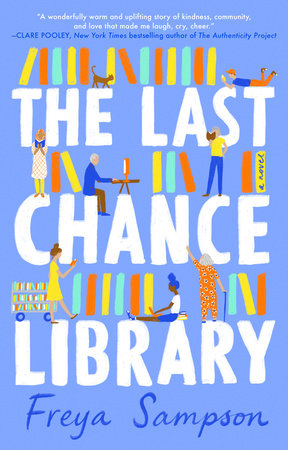 THE LAST CHANCE LIBRARY by Freya Sampson
Lonely librarian June Jones has never left the sleepy English village where she grew up. Shy and reclusive, the thirty-year-old would rather spend her time buried in books than venture out into the world. But when her library is threatened with closure, June is forced to emerge from behind the shelves to save the heart of her community and the place that holds the dearest memories of her mother.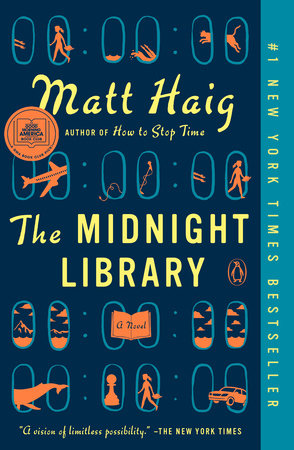 THE MIDNiGHT LIBRARY by Matt Haig
Somewhere out beyond the edge of the universe there is a library that contains an infinite number of books, each one the story of another reality. One tells the story of your life as it is, along with another book for the other life you could have lived if you had made a different choice at any point in your life. While we all wonder how our lives might have been, what if you had the chance to go to the library and see for yourself? Would any of these other lives truly be better?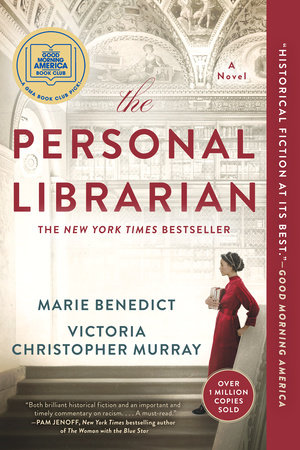 THE PERSONAL LIBRARIAN by Marie Benedict and Victoria Christopher Murray
A remarkable novel about J. P. Morgan's personal librarian, Belle da Costa Greene, the Black American woman who was forced to hide her true identity and pass as white in order to leave a lasting legacy that enriched our nation.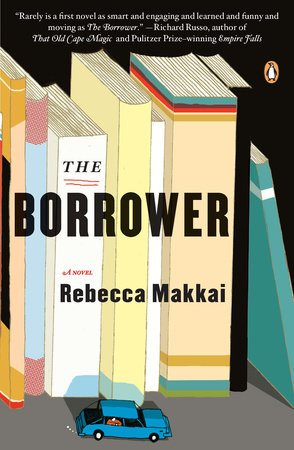 THE BORROWER: A NOVEL by Rebecca Makkai
Lucy Hull, a children's librarian in Hannibal, Missouri, finds herself both kidnapper and kidnapped when her favorite patron, ten-year-old Ian Drake, runs away from home. Ian needs Lucy's help to smuggle books past his overbearing mother, who has enrolled Ian in weekly antigay classes. Desperate to save him from the Drakes, Lucy allows herself to be hijacked by Ian when she finds him camped out in the library after hours, and the odd pair embarks on a crazy road trip. But is it just Ian who is running away? And should Lucy be trying to save a boy from his own parents?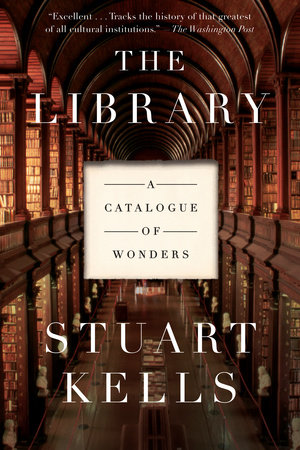 THE LIBRARY: A CATALOGUE OF WONDERS by Stuart Kells
Ancient libraries, grand baroque libraries, scientific libraries, memorial libraries, personal libraries, clandestine libraries: Stuart Kells tells the stories of their creators, their prizes, their secrets, and their fate. To research this book, Kells traveled around the world with his young family like modern–day "Library Tourists." Kells discovered that all the world's libraries are connected in beautiful and complex ways, that in the history of libraries, fascinating patterns are created and repeated over centuries. More important, he learned that stories about libraries are stories about people, containing every possible human drama.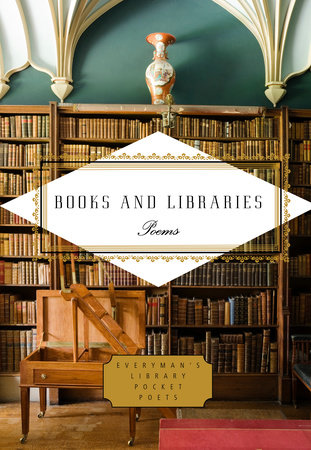 BOOKS AND LIBRARIES: POEMS edited by Andrew Scrimgeour
An enchanting book about books: a beautiful hardcover Pocket Poets anthology that testifies to the passion books and libraries have inspired through the ages and around the world
The poets collected here range from the writer of Ecclesiastes in the third century BCE through such pillars of world literature as Catullus, Horace, T'ao Ch'ien, Dante, Petrarch, Boccaccio, Pierre de Ronsard, Lope de Vega, Shakespeare, Goethe, and Wordsworth; more recent luminaries include Jorge Luis Borges, C. P. Cavafy, Gabriela Mistral, Wallace Stevens, Iku Takenaka, Pablo Neruda, Wislawa Szymborska, Maya Angelou, and Derek Walcott.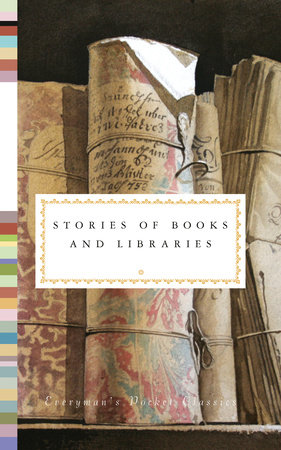 STORIES OF BOOKS AND LIBRARIES edited by Jane Holloway
The characters in the delightful stories collected here range all the way from the ink-stained medieval monks in Umberto Eco's The Name of the Rose to the book-besotted denizens of Ali Smith's Public Library and Other Stories. In these pages readers are invited to enter the interior lives of librarians in Lorrie Moore's "Community Life" and Elizabeth McCracken's "Juliet" and are ushered into a host of unusual libraries, including the infinite rooms of Jorge Luis Borges's "The Library of Babel" and a secret library in Helen Oyeyemi's "Books and Roses."
FOR YOUNGER READERS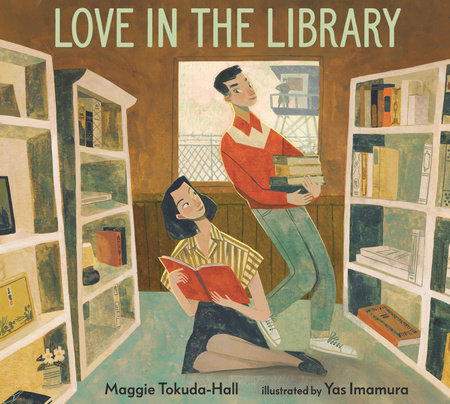 LOVE IN THE LIBRARY by Maggie Tokuda-Hall; Illustrated by Yas Imamura
After the bombing of Pearl Harbor, Tama is sent to live in a War Relocation Center in the desert. To be who she is has become a crime, it seems, and Tama doesn't know when or if she will ever leave. Trying not to think of the life she once had, she works in the camp's tiny library, taking solace in pages bursting with color and light, love and fairness. And she isn't the only one. George waits each morning by the door, his arms piled with books checked out the day before. As their friendship grows, Tama wonders: Can anyone possibly read so much? Is she the reason George comes to the library every day? Maggie Tokuda-Hall's beautifully illustrated, elegant love story features a photo of the real Tama and George—the author's grandparents—along with an afterword and other back matter for readers to learn more about a time in our history that continues to resonate.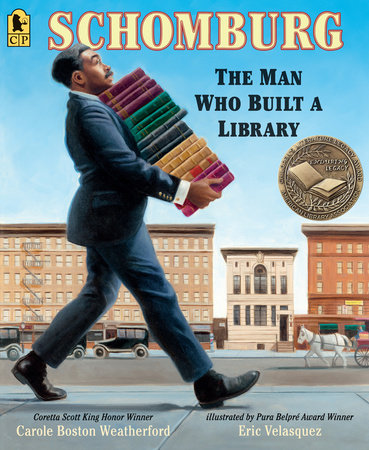 SCHOMBURG: THE MAN WHO BUILT A LIBRARY by Carole Boston Weatherford; Illustrated by Eric Velasquez
Amid the scholars, poets, authors, and artists of the Harlem Renaissance stood an Afro–Puerto Rican named Arturo Schomburg. This law clerk's life's passion was to collect books, letters, music, and art from Africa and the African diaspora and bring to light the achievements of people of African descent through the ages. When Schomburg's collection became so big it began to overflow his house (and his wife threatened to mutiny), he turned to the New York Public Library, where he created and curated a collection that was the cornerstone of a new Negro Division. A century later, his groundbreaking collection, known as the Schomburg Center for Research in Black Culture, has become a beacon to scholars all over the world.
For more on these and many other library themed titles visit: Libraries and Librarians Lit
Click here for more ways to celebrate your local library.
---
There's a Book for That! is brought to you by Penguin Random House's Sales department. Please follow our Tumblr by clicking here-and share this link with your accounts: theresabookforthat.tumblr.com. Thank you!
Did you see something on the news or read about something on your commute? Perhaps you noticed something trending on Twitter? Did you think: "There's a book for that!"? Then please, send it our way at theresabookforthat@penguinrandomhouse.com
Posted: April 26, 2023