4 PRH and PRHPS Titles Among ALA's Top 13 Most Challenged Books of 2022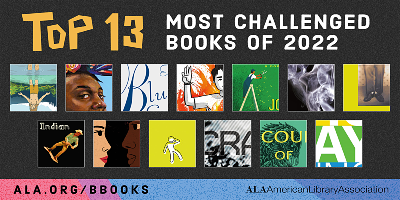 The American Library Association (ALA) documented a record 1,269 demands to censor library books and resources in 2022, a staggering and unprecedented increase from previous years. Yesterday, the ALA released a Top 13 Most Challenged Books of 2022 list. A list that is usually a Top 10, last year saw multiple books tied for their spots, resulting in its expansion to the Top 13. Among this list are several Penguin Random House titles: THE BLUEST EYE by Toni Morrison (Knopf), LOOKING FOR ALAKSA by John Green (Dutton Books for Young Readers), as well as one PRHPS title, OUT OF DARKNESS by Ashley Hope Pérez (Holiday House). One audiobook was also included on the list: ME AND EARL AND THE DYING GIRL (Listening Library) by Jesse Andrews. 
"By releasing the list of Top 10 Most Challenged Books each year, ALA recognizes all of the brave authors whose work challenges readers with stories that disrupt the status quo and offer fresh perspectives on tough issues," said ALA President Lessa Kanani'opua Pelayo-Lozada. "The list also illustrates how frequently stories by or about LGBTQ+ persons, people of color, and lived experiences are being targeted by censors. Closing our eyes to the reality portrayed in these stories will not make life's challenges disappear. Books give us courage and help us understand each other."  One of the Top 13 challenged books includes THIS BOOK IS GAY by Juno, published by our partner Sourcebooks, and is a funny and candid exploration of sexuality and LGBTQ+ perspectives. 
At Penguin Random House, we believe in the right to freedom of expression and protecting writers against censorship. Reading is indispensable in having an informed, engaged democracy, and the dramatic rise in efforts to ban books in public schools and libraries—many of them by BIPOC or LGBTQ voices—threatens the advancement of our society and culture.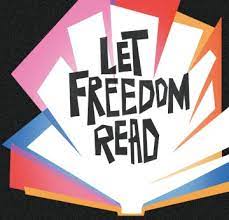 What does this mean? 
The rate of book banning in the United States points to a climate of rising intolerance and denotes a danger to the freedom to read. Certain legislation has left educators fearful that they could lose their jobs and denied students access to hundreds of books, stifling the ability to learn new perspectives or see themselves reflected in stories. Disguising censorship with the promise of protection is a dangerous overreach of power that we have seen time and time again in history. Increasing barriers to readership may have longstanding negative effects on schools, education, teachers and beyond.  
Resources 
For additional resources, please visit the Penguin Random House Banned Books Resource Hub, Censorship Crisis Hotline, and PEN International Publisher's Circle.  
Penguin Random House supports equitable access to books through ongoing partnerships with and donations to a wide range of associations and nonprofit organizations, and we are always looking for new ways to fight against book bans and stand by our authors. If you have suggestions for us or an issue you would like to bring to our attention, please reach out to bannedbooks@penguinrandomhouse.com.  
Posted: April 25, 2023