Penguin Random House to Acquire Santillana Ediciones Generales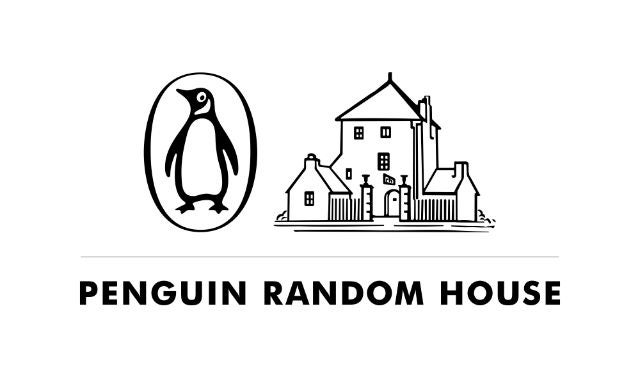 (March 19, 2014)—The Global Trade Book Publisher To Purchase Santillana's Spanish-Language,Portuguese And Brazilian Trade Book Businesses.
Penguin Random House, the global trade book publisher established last year by parent companies Bertelsmann and Pearson, today signed agreements with Santillana, the book publishing business majority-controlled by PRISA, to acquire the trade book business of Santillana Ediciones Generales, which operates in Spain, Portugal, and Latin America, including Brazil.
Penguin Random House Grupo Editorial, the publisher's Spanish-language company, will purchase the Spanish-language and Portuguese-language trade book business companies of Santillana Ediciones Generales. The acquired Spanish-language business will be merged with Penguin Random House Grupo Editorial in Spain, Portugal and Latin America. Penguin Random House Brazil, Penguin Random House's Brazilian holding company, will acquire Santillana's Brazilian trade publishing business, Objetiva. The Spanish-language imprints being acquired include Aguilar, Alfaguara, Punta de Lectura, Suma de Letras, Taurus, and in Brazil, Alfaguara, Foglio, Fontanar, Objetiva, Ponto de Leitura, and Suma de Letras, among others.
Today's announcement was made by Markus Dohle, CEO of Penguin Random House, and Miguel Angel Cayuela, CEO of Santillana. The closing is expected to occur once the relevant legal and administrative obligations are completed.
The combination of two highly-regarded Spanish trade book publishers will significantly increase the company's presence in Spain and Latin America. The acquisition of Objetiva gives Penguin Random House a fully-owned publishing presence in Brazil, South America's biggest market.
Until closing, Penguin Random House and Santillana Ediciones Generales operations will continue to operate independently. Post-closing, Santillana Ediciones Generales operations in its Spanish-language territories and in Portugal will become part of Penguin Random House Grupo Editorial. Núria Cabutí will continue in her role as the company's CEO, with the support of Armando Collazos, Global Director for Prisa Ediciones. The newly expanded business expects to publish 1,500 titles a year.
Penguin Random House Brazil, which also holds a 45% minority stake in Companhia das Letras, will acquire full ownership of Objetiva, which is located in Rio de Janeiro. Luiz Schwarcz will supervise the operations of Penguin Random House in Brazil, with the support of Roberto Feith, CEO of Objetiva, and the highly regarded team which has made Objetiva one of the leading publishing houses in Brazil. Mr. Schwarz will also continue as Director General of Companhia das Letras. Editora Objetiva publishes many leading Brazilian and international authors, including: Jon Lee Anderson, João Cabral de Mello Neto, Daniel Goleman, Daniel Kahneman, Stephen King, Haruki Murakami,Vladmir Nabokov, Joao Ubaldo Ribeiro, Mario Vargas Llosa, Luis Fernando Veríssimo, Carlos Ruiz Zafón, among others.
With this acquisition, Penguin Random House Grupo Editorial will expand its consumer-publishing business in Spain, and in the high-growth Latin American markets, such as Santillana's businesses in Mexico, Argentina, Colombia, Chile and Uruguay. It will also gain a new foothold through Santillana's trade book businesses in Peru, Ecuador, Bolivia, Paraguay, Venezuela, Dominican Republic and Central America. Penguin Random House Grupo Editorial will have a new presence in Portugal, and expand its presence in the Spanish-language U.S. market. This transaction does not include the acquisition of Santillana's children's and young adult literature geared to schools and educational institutions.
Penguin Random House Grupo Editorial as a newly combined company will maintain the editorial and entrepreneurial identity autonomy of all of its imprints. It will publish original Spanish-language and Spanish translations of adult and children's fiction and nonfiction in hardcover, paperback and digital formats under Santillana's trade book imprints Alfaguara, Aguilar, Altea, Fontanar, Punto de Lectura, Suma de letras, and Taurus, as well as under Penguin Random House Grupo Editorial's existing imprints: Beascoa, Caballo de Troya, Collins, Conecta, Debate, Debolsillo, Fantascy, Grijalbo, Literatura Random House, Lumen, Montena, Nube de Tinta, Plaza & Janés, RHFlash, Rosa dels Vents, and Sudamericana.
The union of Penguin Random House Grupo Editorial and Santillana Ediciones Generales will create a complementary roster of Spanish and international authors, including many Nobel Prize winners such as Alice Munro, Mario Vargas Llosa, Gabriel García Márquez, José Saramago, J.M. Coetzee, Orhan Pamuk, Doris Lessing and V.S. Naipaul and Gunter Grass; Cervantes Award winners such as Juan Marsé, Jorge Edwards, Guillermo Cabrera Infante and Sergio Pitol; and Spanish National Literature Award winners Javier Cercas, Javier Marías, José María Merino and Luis Mateo Díez, among others. The international bestselling authors published by both groups include Isabel Allende, Claudia Bonelli, Jorge Luis Borges, Julio Cortázar, Joël Dicker, Umberto Eco, Albert Espinosa, Laura Esquivel, Ildefonso Falcones, Ken Follett, Carlos Fuentes, Elizabeth Gilbert, John Grisham, E L James, Stephenie Meyer, Kate Morton, Julia Navarro, Chimamanda Ngozi Adiche, Arturo Pérez-Reverte, Paul Preston, Quino, Marcela Serrano, Hiromi Shinya, and Manuel Vicent, among others.
Markus Dohle said, "It is very exciting that our first international acquisition for Penguin Random House is the prestigious Santillana Ediciones Generales publishing group. It meets two of our major strategic goals: to strengthen our long-term commitment to Spanish-language book publishing as we increase our literary and commercial potential in one of the world's most vital language markets, and to strengthen our publishing presence in Brazil. We will draw and build upon the great publishing traditions of Penguin Random House Grupo Editorial, Santillana Ediciones Generales, Companhia das Letras, and Objetiva, and the creativity and dedication of their enormously talented staff. With our combined company, we will be in an even stronger position to provide authors and booksellers with a tremendous variety of publishing opportunities, and readers with an incomparable range of reading choices. The union of Penguin Random House Grupo Editorial and Santillana's trade book businesses will be ideal for bringing Spanish- and Portuguese-language authors to a wider global audience, together with achieving greater international reach for Penguin Random House."
Miguel Angel Cayuela, CEO of Santillana, said. "This was not an easy decision to make. However, these are times that require us to devote all our efforts to the very operations that defined us from the very beginning of our company, and our core business, which is education. Spurred by innovation and technology, we are experiencing a major transformation across the sector, and our hope and commitment is that Santillana will be a major player in this change. We now hope to put all our knowledge and ideas to work in the service of a new and better education program," Mr. Cayuela thanked "especially the work done by all employees of Santillana's general-interest publishing houses."
Núria Cabutí said, "With Santillana Ediciones Generales we bring together the knowledge, experience and capabilities of two prestigiuous publishing groups dedicated to Spanish-language book content, both fully committed to their authors, agents, booksellers and colleagues. We will preserve the identity and independence of all imprints, as well as our publishing programs in both companies. Authors will remain our top priority. We always will strive to offer them the highest-quality editorial, marketing and distribution support for their books. This milestone event will enable us to offer our readers an unprecedented range of titles, along with our ongoing commitment to excellence across all markets in which we operate."
Amando Collazos, Global Director of Prisa Ediciones, stated, "Following the decision of Santillana to strenghten operations in the education sector, and in light of the need to optimize global operations in a new, fast-changing environment, it gives us great satisfaction to know that a group with international leadership such as Penguin Random House will be providing continuity to the work our publishing teams have carried out in recent years to connect our authors with their readers."
Companhia das Letras imprints are Boa Companhia, Claro Enigma, Companhia de Bolso, Companhia das Letras, Companhia das Letrinhas, Panelinha, Paralela, Penguin-Companhia (Classics), Portfolio-Penguin, Quadrinhos na Cia., and Seguinte. Among the leading authors they publish are Jorge Amado, Martin Amis, Paul Auster, Saul Bellow, Roberto Bolaño, Jorge Luis Borges, Chico Buarque,, Fernando Henrique Cardoso, Italo Calvino, J.M. Coetzee, Carlos Drummond de Andrade, Nick Hornby, Milan Kundera, Ian McEwan, Stieg Larsson, Vinícius de Moraes Alice Munro, George Orwell, Amós Oz, Orhan Pamuk, Fernando Pessoa, Philip Roth, Salman Rushdie, José Saramago, Jô Soares, Donna Tartt, Érico Veríssimo, among others.
Luiz Schwarcz, CEO, Companhia das Letras, said, "It is an honor for Companhia das Letras to become a part of this fantastic, creative universe, which combines the best publishing houses in the world and a catalogue of authors that is unrivalled anywhere. It is also an unprecedented opportunity to broaden the promotion of Brazilian authors internationally, which Companhia das Letras has been intensely developing during the past years. It will be a tremendous privilege and great pleasure soon to be able to collaborate with Roberto Feith and the excellent team at Objetiva. In bringing together the storied heritages and outstanding authors of both companies we believe we can create a new standard for Brazilian publishing as we maintain the autonomy and editorial identities of our imprints."
Roberto Feith, CEO, Objetiva, observed, "For me and the team at Objetiva it is a unique opportunity and an immense source of satisfaction to become part of this superbly qualified publishing group, Penguin Random House. Additionally, after the closing of the deal, it will be a pleasure to work together closely with Luiz Schwarcz. We have been colleagues and friends for years, and Objetiva surely will benefit from his experienced leadership and his respect for our publishing programs."
Penguin Random House (https://global.penguinrandomhouse.com/) is the world's first truly global trade book publisher. It was formed on July 1, 2013, upon the completion of an agreement between Bertelsmann and Pearson to merge their respective trade publishing companies, Random House and Penguin, with the parent companies owning 53% and 47%, respectively. Penguin Random House comprises the adult and children's fiction and nonfiction print and digital trade book publishing businesses of Penguin and Random House in the U.S., U.K., Canada, Australia, New Zealand, and India, Penguin's trade publishing activity in Asia and South Africa; DK worldwide; and Random House's companies in Spain, Mexico, Argentina, Uruguay, Colombia, and Chile. Penguin Random House employs more than 10,000 people globally across almost 250 editorially and creatively independent imprints and publishing houses that collectively publish more than 15,000 new titles annually. Its publishing lists include more than 70 Nobel Prize laureates and hundreds of the world's most widely read authors.
Santillana is the leading publishing group in Spain and Latin America with an international presence in 22 countries. Since March 2000, Santillana has been part of PRISA, the largest media group in the Spanish- and Portuguese-speaking markets, and leader in education, news and information, and entertainment.
Posted: March 19, 2014