5 Apps to Help You Take Care of Your Plants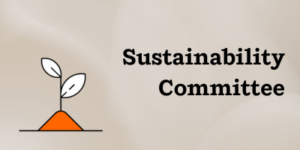 This article was written by Lauren Taglienti, Production Assistant, Vintage Production.
If you've ever thought, "I'd have plants if only someone could tell me exactly how to take care of them," or "I just don't have a green thumb," then keep reading. Or maybe you're already an expert gardener looking to simply learn more. Either way, these apps might just be for you.  
Google Photos/Google Lens: Perhaps the most accessible tool in this list, you can use Google Lens in the Google Photos app to identify plants based on photos you take of them, as well as additional information about the identified plants, including general care instructions. This is completely free! 
PictureThis: This app identifies plants, helps diagnose issues with plants, and formulates potential cures. There is also an extremely thorough catalog of plant types and their corresponding issues and diseases ranging from common to rare per plant, as well as solutions to explore. It has the most affordable subscription available in this list.  
Pl@ntNet: Plant identification and education about plants is this app's specialty. It would be best used for plants in your balcony or backyard garden, as well as for those you see in the wild. There are numerous pictures of every plant that they have listed, as well as external links to information about each one. By identifying plants on this app, you contribute to a science project that allows scientists to analyze citizens' photos of plants, the evolution of plants and biodiversity, and so forth. This app is completely free!  
Planta: This app reminds you when to water your plant, and the optional subscription identifies plants, reminds you when to mist, repot, and prune. It also gives you access to a plant doctor and knowledge base articles, as well as a couple other features.  
Flora: Similar to Planta, Flora reminds you when to water your plant, and the optional subscription allows for plant identifications, weather integration tools, and access to the plant doctor feature. 
Posted: September 22, 2023