5 PRH Authors 2019 Lukas Prize Shortlisters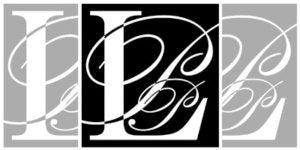 The 2019 shortlists for the prestigious J. Anthony Lukas Prize Project Awards, sponsored by the Columbia Journalism School and the Nieman Foundation for Journalism at Harvard University, include five of our authors. Established in 1998, these awards recognize excellence in American nonfiction writing from both published books and works in progress on history and topics of American political or social concern.
Winners and runners-up will be announced on March 20, and the awards will be presented at a Lukas Prize ceremony on May 7 at the Nieman Foundation in Cambridge, MA.
Our finalists:
J. Anthony Lukas Book Prize:
AMERICAN PRISON: A Reporter's Undercover Journey Into the Business of Punishment by Shane Bauer (Penguin Press)
PATRIOT NUMBER ONE: A Chinese Rebel Comes to America by Lauren Hilgers (Crown)
Mark Lynton History Prize:
THE WAR BEFORE THE WAR: Fugitive Slaves and the Struggle for America's Soul from the Revolution to the Civil War by Andrew Delbanco (Penguin Press)
J. Anthony Lukas Work-in-Progress Awards:
LET THE LORD SORT THEM by Maurice Chammah (Crown)
THIS IS ALL I GOT by Lauren Sandler (Penguin Random House)
To view all of the authors on the shortlists, click here.
Posted: March 12, 2019