6 PRH Titles Longlisted for The Center for Fiction 2023 First Novel Prize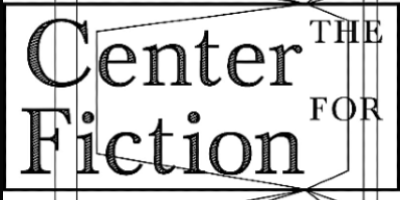 Six Penguin Random House titles were longlisted for The Center for Fiction 2023 First Novel Prize. The Center for Fiction says, "The twenty-five debut novels were selected from 160 submitted titles with U.S. publication dates between January 1, 2023 and December 31, 2023." These exemplary debuts showcase some of the best storytelling this year. 
The shortlist will be announced in the fall, and the winner will be named at The Center for Fiction Annual Awards Benefit on December 5, 2023. 
Congratulations to the six Penguin Random House titles that were recognized! 
CHAIN-GANG ALL-STARS by Nana Kwame Adjei-Brenyah (Pantheon) 
Loretta Thurwar and Hamara "Hurricane Staxxx" Stacker are the stars of Chain-Gang All-Stars, the cornerstone of CAPE, or Criminal Action Penal Entertainment, a highly-popular, highly-controversial, profit-raising program in America's increasingly dominant private prison industry. It's the return of the gladiators and prisoners are competing for the ultimate prize: their freedom.
In CAPE, prisoners travel as Links in Chain-Gangs, competing in death-matches for packed arenas with righteous protestors at the gates. Thurwar and Staxxx, both teammates and lovers, are the fan favorites. And if all goes well, Thurwar will be free in just a few matches, a fact she carries as heavily as her lethal hammer. As she prepares to leave her fellow Links, she considers how she might help preserve their humanity, in defiance of these so-called games, but CAPE's corporate owners will stop at nothing to protect their status quo and the obstacles they lay in Thurwar's path have devastating consequences.     
UNDER THE TAMARIND TREE by Nigar Alam (Putnam)
1964. Karachi, Pakistan. Rozeena is running out of time. She'll lose her home—her parents' safe haven since fleeing India and the terrors of Partition—if her medical career doesn't take off soon. But success may come with an unexpected price. Meanwhile the interwoven lives of her childhood best friends—Haaris, Aalya, and Zohair—seem to be unraveling with each passing day. The once small and inconsequential differences between their families' social standing now threaten to divide them. Then one fateful night someone ends up dead and the life they once took for granted shatters.
2019. Rozeena receives a call from a voice she never thought she'd hear again. What begins as an ask to look after a friend's teenaged granddaughter struggling with her own demons grows into an unconventional friendship—one that unearths buried secrets and just might ruin everything Rozeena has worked so hard to protect.
Captivating and atmospheric, UNDER THE TAMARIND TREE shows us the high-stakes ripple effects of generational trauma, and the lengths people will go to protect the ones they love. 
AN AUTOBIOGRAPHY OF SKIN by Lakiesha Carr (Pantheon) 
A middle-aged woman feed slots at a secret back-room parlor. A new mother descends into a devastating postpartum depression, wracked with the fear that she is unable to protect her children. A daughter returns home to join the other women in her family waging spiritual combat with the ghosts of their past.
AN AUTOBIOGRAPHY OF SKIN is a dazzling and masterful portrait of interconnected generations in the South from a singular new voice, offering a raw and tender view into the interior lives of Black women. It is at once a powerful look at how experiences are carried inside the body, inside the flesh and skin, and a joyous testament to how healing can be found within—in love, mercy, gratitude, and freedom. 
SEA CHANGE by Gina Chung (Vintage) 
Ro is stuck. She's just entered her thirties, she's estranged from her mother, and her boyfriend has just left her to join a mission to Mars. Her days are spent dragging herself to her menial job at the aquarium, and her nights are spent drinking sharktinis (Mountain Dew and copious amounts of gin, plus a hint of jalapeño). With her best friend pulling away to focus on her upcoming wedding, Ro's only companion is Dolores, a giant Pacific octopus who also happens to be Ro's last remaining link to her father, a marine biologist who disappeared while on an expedition when Ro was a teenager.
When Dolores is sold to a wealthy investor intent on moving her to a private aquarium, Ro finds herself on the precipice of self-destruction. Wading through memories of her youth, Ro realizes she can either lose herself in the undertow of reminiscence, or finally come to terms with her childhood trauma, recommit to those around her, and find her place in an ever-changing world. 
WHAT NAPOLEON COULD NOT DO by DK Nnuro (Riverhead) 
When siblings Jacob and Belinda Nti were growing up in Ghana, their goal was simple: to move to America. For them, the United States was both an opportunity and a struggle, a goal and an obstacle. Jacob, an awkward computer programmer who still lives with his father, wants a visa so he can move to Virginia to live with his wife—a request that the U.S. government has repeatedly denied. He envies his sister, Belinda, who achieved, as their father put it, "what Napoleon could not do": she went to college and law school in the United States and even managed to marry Wilder, a wealthy Black businessman from Texas. Wilder's view of America differs markedly from his wife's, as he's spent his life railing against the racism and marginalization that are part of life for every African American living here.
 
For these three, their desires and ambitions highlight the promise and the disappointment that life in a new country offers. How each character comes to understand this and how each learns from both their dashed hopes and their fulfilled dreams lie at the heart of what make WHAT NAPOLEON COULD NOT DO such a compelling, insightful read. 
IN MEMORIAM by Alice Winn (Knopf) 
It's 1914, and World War I is ceaselessly churning through thousands of young men on both sides of the fight. The violence of the front feels far away to Henry Gaunt, Sidney Ellwood and the rest of their classmates, safely ensconced in their idyllic boarding school in the English countryside. News of the heroic deaths of their friends only makes the war more exciting.
Gaunt, half German, is busy fighting his own private battle–an all-consuming infatuation with his best friend, the glamorous, charming Ellwood–without a clue that Ellwood is pining for him in return. When Gaunt's family asks him to enlist to forestall the anti-German sentiment they face, Gaunt does so immediately, relieved to escape his overwhelming feelings for Ellwood. To Gaunt's horror, Ellwood rushes to join him at the front, and the rest of their classmates soon follow. Now death surrounds them in all its grim reality, often inches away, and no one knows who will be next. 
Special acknowledgements go out to our titles distributed by PRHPS. 
THE SURVIVALISTS by Kashana Cauley (Catapult/Soft Skull Press) 
A single Black lawyer puts her career and personal moral code at risk when she moves in with her coffee entrepreneur boyfriend and his doomsday-prepping roommates in a novel that's packed with tension, curiosity, humor, and wit from a writer with serious comedy credentials 
WE ARE A HAUNTING by Tyriek White (Astra House) 
A supernatural family saga, a searing social critique, and a lyrical and potent account of displaced lives, WE ARE A HAUNTING unravels the threads connecting the past, present, and future, and depicts the palpable, breathing essence of the neglected corridors of a pulsing city with pathos and poise. 
Y/N by Esther Yi (Astra House) 
A provocative literary debut about the universal longing for transcendence and the tragic struggle to assert one's singular story amidst the amnesiac effects of globalization. Crackling with the intellectual sensitivity of Elif Batuman and the sinewy absurdism of Thomas Pynchon, Esther Yi's prose unsettles the boundary between high and mass art, exploding our expectations of a novel about "identity" and offering in its place a sui generis picture of the loneliness that afflicts modern life. 
Give it up for our nominated authors, their editors and publishers!
To view the complete 2023 Center for Fiction First Novel Prize longlist, click here. 
Posted: July 31, 2023