A Grand Tradition Continues: Our 11 NAACP Image Finalists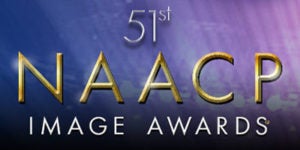 The yearly, nationally televised NAACP Image Awards are considered by many to be our country's preeminent recognition celebrating the accomplishments of people of color in the popular arts.  We are particularly proud of the numerous Penguin Random House authors who are past "Image" finalists and winners, among them: Michelle Obama, Barack Obama, Maya Angelou, Ta-Nehisi Coates, Jacqueline Woodson,  Marlon James, Terry McMillan, Walter Mosley, Bryan Stevenson, Daymond John, and Eric Jerome Dickey.  In this year's competition, we carry that tradition of excellence forward with our 11 finalists for "Outstanding Literary Works."  
Outstanding Literary Work – Fiction
THE WATER DANCER by Ta-Nehisi Coates (One World)
RED AT THE BONE by Jacqueline Woodson (Riverhead)
Outstanding Literary Work – Nonfiction
STONY THE ROAD: Reconstruction, White Supremacy, and the Rise of Jim Crow by Henry Louis Gates, Jr. (Penguin Press)
THE SOURCE OF SELF-REGARD: Selected Essays, Speeches, and Meditations by Toni Morrison (Alfred A. Knopf)
Outstanding Literary Work – Debut Author
THE FARM by Joanne Ramos (Random House)
SUCH A FUN AGE by Kiley Reid (G. P. Putnam's Sons)
AMERICAN SPY by Lauren Wilkinson (Random House)
Outstanding Literary Work – Biography/Autobiography
FINDING MY VOICE: My Journey to the West Wing and the Path Forward by Valerie Jarrett (Viking)
THE BEAUTIFUL ONES by Prince (Spiegel & Grau/Random House)
MORE THAN ENOUGH: Claiming Space for Who You Are (No Matter What They Say) by Elaine Welteroth (Viking)
Outstanding Literary Work – Children
HAIR LOVE by Matthew A. Cherry, illustrated by Vashti Harrison (Kokila)
Additionally,  two Penguin Random House Publisher Services client publisher titles were recognized with nominations:  BREATHE: A Letter to My Sons by Imani Perry (Beacon Press), in Nonfiction, and  A PLACE TO LAND: Martin King, Jr. and a Speech That Inspired a Nation by Barry Wittenstein, illustrated by Jerry Pickney (Neil Porter Books /Holiday House) in the Children category.
NAACP Image Awards are also bestowed in the categories of music, television, and film.  In the latter, JUST MERCY, based on Bryan Stevenson's Spiegel & Grau/Random House #1 bestseller, is nominated for Outstanding Motion Picture, and has four nominations in the acting categories. TONI MORRISON: The Pieces I Am and TRUE JUSTICE: Bryan Stevenson's Fight for Equality are nominated for Outstanding Documentary (Film). Random House author Trevor Noah earned a "Outstanding Writing in a Comedy Series" nomination for The Daily Show with Trevor Noah – "Steve King's Comments Meet Trevor Noah: Racism Detective" (Comedy Central).
This year's winners will be revealed in the two-hour live telecast of the ceremony on February 22 on BET Networks.
To view the complete list of NAACP Image Awards nominees, click here.
Congratulations and best of luck to our finalist authors and their publishers.
Posted: February 10, 2020