Penguin Random House: A Story of Shared Values – Freedom of Speech & Expression
This eight-part series highlights individual sections from our first-ever Social Impact Highlights Summary. Today's installment features freedom of speech and expression.
The right to freedom of expression and the protection of writers against censorship and unjust persecution are indispensable to the development of society and culture. We are unwavering in our support of writers who seek out truth in their stories and stand with organizations that share in our commitment and devotion to free speech as a fundamental right. Please read on to learn about some of our initiatives to support Freedom of Speech & Expression.
Please click on image to enlarge it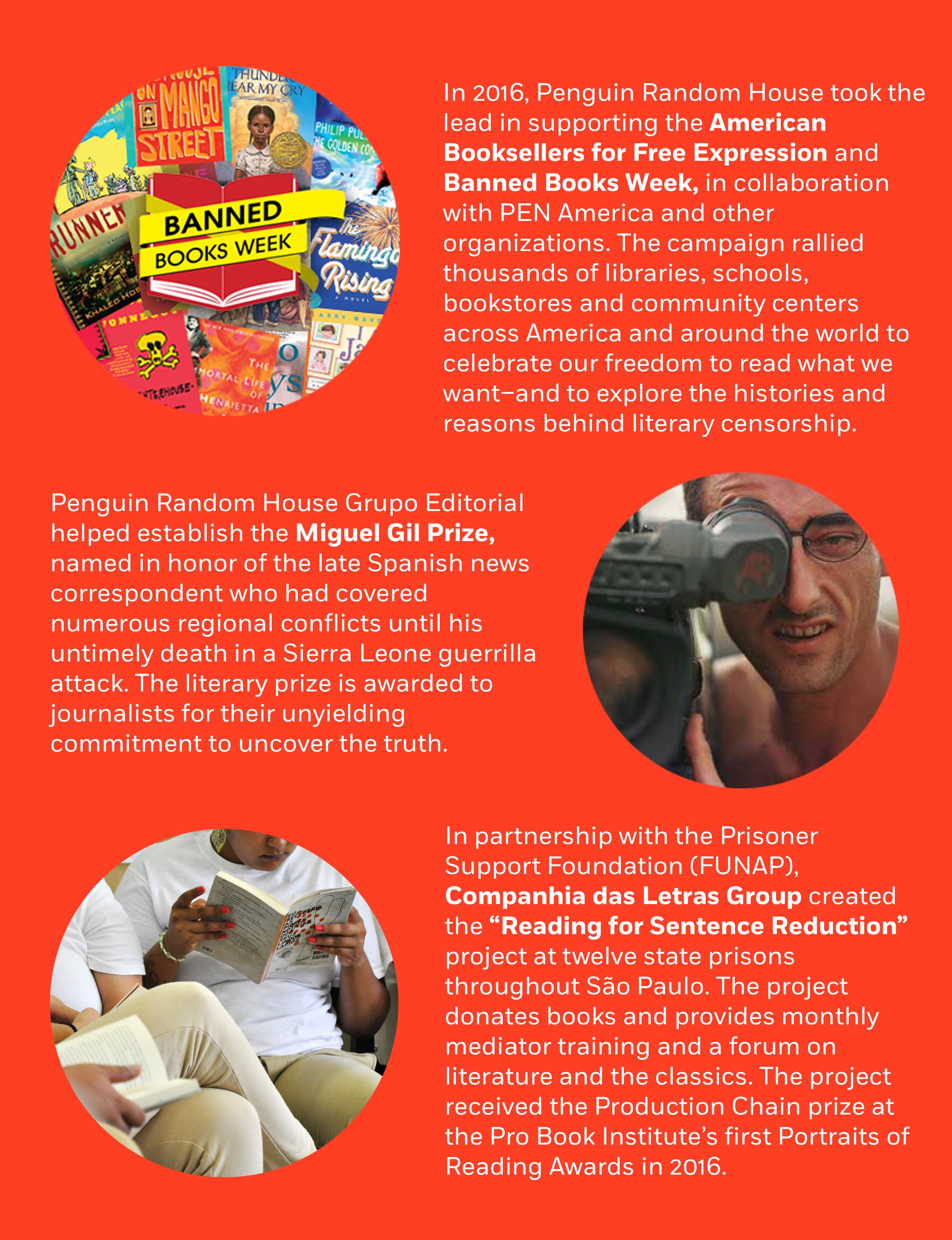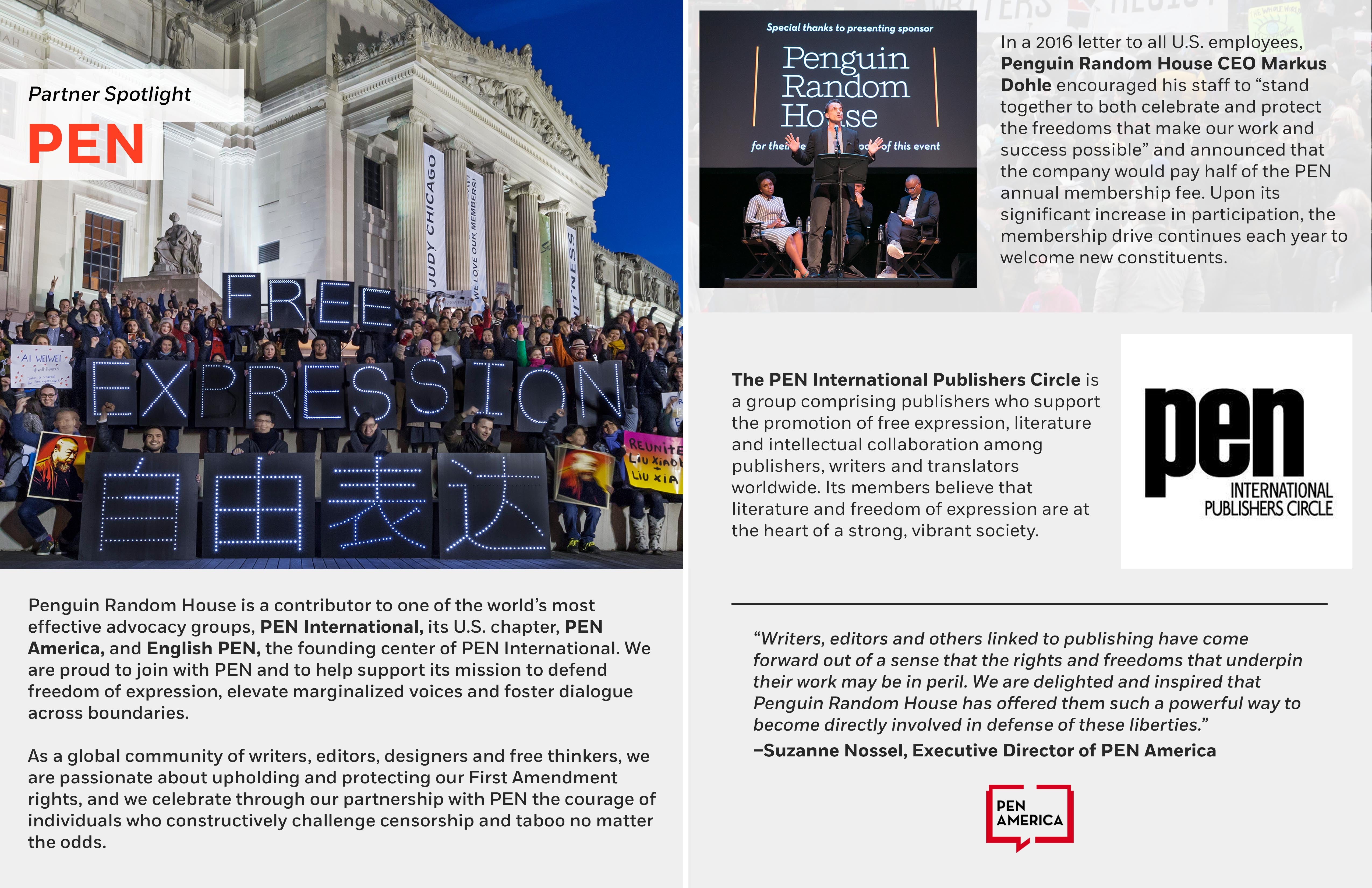 Posted: February 14, 2018