Abbott, Polzin, Schiff Win LA Times Book Prizes, Betts Receives Innovator's Award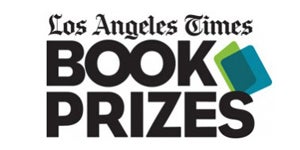 The Los Angeles Times announced the winners of its 42nd annual Book Prizes on April 22, the day before the 27th annual Los Angeles Times Festival of Books opened for its first in-person event since the pandemic began. Among this year's prize winners were three books published by Penguin Random House imprints.
Avery author Reginald Dwayne Betts, a 2021 MacArthur fellow and the founder of Freedom Reads, received the Innovator's Award, which recognizes efforts to bring books, publishing and storytelling into the future.
Our LA Times Book Prize winners:
The Art Seidenbaum Award for First Fiction
BROOD by Jackie Polzin (Doubleday)
Mystery/Thriller
THE TURNOUT by Megan Abbott (Putnam)
Current Interest
MIDNIGHT IN WASHINGTON: How We Almost Lost Our Democracy and Still Could by Adam Schiff (Random House)
Congratulations to our authors, their editors and publishers.
View the complete list of winners here.
Posted: April 26, 2022