Abdurraqib, Harris, Solnit, Whitehead Among PRH's 8 NBCC Award Finalists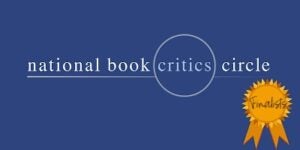 Penguin Random House will be competitive in the Fiction, Nonfiction, Autobiography, Biography, and John Leonard Prize categories for the 2021 National Book Critics Circle Awards, whose nominees were announced on Thursday, January 20.
Here are ours:
Fiction
Nonfiction
Autobiography
Biography
John Leonard Prize (Best First Book)
And from our PRHPS client publishers:
Fiction: THE NETANYAHUS by Joshua Cohen (New York Review Books)
Biography: UNTIL I AM FREE: Fannie Lou Hamer's Enduring Message to America by Keisha N. Blain (Beacon Press)
Criticism: EVERYTHING AND LESS: The Novel in the Age of Amazon by Mark McGurl (Verso)
John Leonard Prize: POP SONG: Adventures in Art and Intimacy by Larissa Pham (Catapult)
To view the complete list of NBCC Award finalists, click here.
The winners will be announced on March 17 in a virtual ceremony that will be free and open to the public.
Founded in 1974, the NBCC now comprises more than 1,000 working critics and book-review editors throughout the country, who annually vote and bestow its awards in six categories, honoring the best books published in the past year in the United States.
Congratulations and good fortune to our nominees and their publishing teams.
Posted: January 21, 2022