Activist DeRay Mckesson to Publish Book with Viking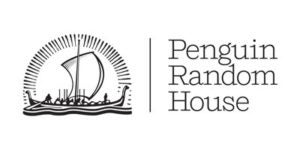 Viking is pleased to announce ON THE OTHER SIDE OF FREEDOM: The Case for Hope, a new book by DeRay Mckesson, civil rights activist and host of the podcast Pod Save the People, coming September 4, 2018. Georgia Bodnar and Wendy Wolf at Viking acquired North American rights, as well as audio and first serial, from CAA. 
In August of 2014, the twenty-nine-year-old activist stood with hundreds of others on the streets of Ferguson, Missouri, to push a message of justice and accountability. These protests, and others like them, resulted in the birth of the Black Lives Matter movement. Now, in his first book, Mckesson lays out the intellectual, pragmatic political framework for a new liberation movement.
Honest, courageous, and imaginative, ON THE OTHER SIDE OF FREEDOM is a work brimming with hope. Drawing from his own experiences as an activist, organizer, educator, and public official, Mckesson exhorts all Americans to work to dismantle the legacy of racism and to imagine the best of what is possible. Honoring the voices of a new generation of activists, ON THE OTHER SIDE OF FREEDOM is a visionary's call to take responsibility for imagining, and then building, the world we want to live in.Continuing a conversation about activism, resistance, and justice that embraces our nation's complex history, he dissects how deliberate oppression persists, how racial injustice strips our lives of promise, and how technology has added a new dimension to mass action and social change. He argues that our best efforts to combat injustice have been stunted by the belief that racism's wounds are history, and offers a new framework and language for understanding the nature of oppression. With it, we can begin charting a course to dismantle the obvious and subtle structures that limit freedom.
DeRay Mckesson says, "In the past three years I've seen unrest sweep America, first in the streets in Ferguson and then all over the country. I have seen people claim their power, knowing that this country has not yet delivered on its promise of equity and justice. In this book, I explore the causes of the current inequity and offer a vision for how we get beyond it, to a place of freedom. I'm excited to work with Viking and am excited to write my first book. I believe that we will win."
Brian Tart, President and Publisher of Viking, says, "DeRay Mckesson is the voice of a new generation, leading the charge in the fight against racism and injustice today. In this book, he holds America accountable, but also brings a message of hope and shows us the way forward. We are thrilled to publish him at Viking."
Mckesson is a civil rights activist, community organizer, and the host of Crooked Media's podcast, Pod Save the People. He started his career as an educator and came to prominence for his role in documenting the Ferguson protests and the movement they birthed and for publicly advocating for justice and accountability for the victims of police violence and the end of mass incarceration. He's spoken at venues from the White House to the Oxford Union and universities and appeared on TV shows across the political spectrum. He was named #11 on Fortune's World's Greatest Leaders list and Harvard's Black Man of the Year in 2016, among his many other accolades. A leading voice in the Black Lives Matter movement and the co-founder of Campaign Zero, a policy platform to end police violence, he lives in Baltimore, Maryland.
Posted: February 14, 2018