Alfred A. Knopf Books for Young Readers to Publish R.J. Palacio's Debut Graphic Novel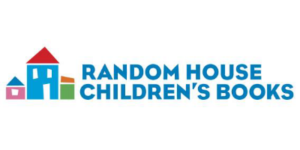 R.J. Palacio, author of the blockbuster phenomenon WONDER, makes her graphic novel debut with WHITE BIRD: A Wonder Story, an unforgettable tale about the power of kindness in a time of war, it was announced by Alfred A. Knopf Books for Young Readers, an imprint of Random House Children's Books. WHITE BIRD will be published on September 3, 2019, with a first printing of 250,000. Knopf acquired North American open market rights from Alyssa Eisner Henkin of Trident Media.
In AUGGIE & ME, the New York Times bestselling companion to WONDER, readers were introduced to Julian's grandmother, Grandmère, who recounts her time as a young Jewish girl hidden away by a boy and his family in Nazi-occupied France during World War II. In WHITE BIRD, Palacio tells and illustrates Grandmère's complete story—her fairy-tale life before the war, the restrictions and edicts that changed her, and her friendship with a boy who, like her, is shunned for being different. Grandmère's harrowing experience vividly demonstrates the power of kindness to change hearts, build bridges, and even save lives.
"'Those who cannot remember the past are condemned to repeat it'. I'm reminded of that George Santayana quote, which is the epigraph of my book, every time I turn the news on," says Palacio. "I am truly alarmed and saddened by what's happening—deportations, roundups, bans—and I worry about the impact this is having on our children, who are witnessing these events without the historical context needed to process them. After 'The Julian Chapter' was published, I started hearing from teachers and parents who said that Grandmère's story was the perfect age-appropriate introduction to the themes of the Holocaust for their children. I wrote WHITE BIRD because I believe that now more than ever we need to teach our children about the past—the good, the bad, and the ugly—so that they can protect their own futures. Like Wonder, WHITE BIRD is about the power of kindness, but it is also about the unrelenting courage of righteous people. As Grandmère told Julian in 'The Julian Chapter': 'It always takes courage to be kind, but in those days, such kindness could cost you everything.'"
Since WONDER's original publication in 2012, it has taken the children's literary world by storm, launching a nationwide "Choose Kind" movement, kindness curricula in classrooms around the world, a major motion picture, and four additional books in the world of Wonder (AUGGIE & ME: Three Wonder Stories, 365 Days of Wonder: Mr. Browne's Precepts, We're All Wonders, and now WHITE BIRD: A Wonder Story), as well as a licensed merchandising program.
Together, Palacio's titles have sold more than 16 million copies worldwide. WONDER has been published in 50 languages and remains on the New York Times bestseller list after more than six years, including 183 weeks at #1. In 2017 alone, Publishers Weekly reported that it was one of the top two bestselling books across adult and children's publishers.
Random House Children's Books has also launched a unique cross-company WONDER licensing program, collaborating with Crown imprint Clarkson Potter and Out of Print, along with such outside companies as Hot Topic, Workman Publishing, and Raymond Geddes. New Wonder-branded products include T-shirts, pajamas, jewelry, fashion accessories, plush, classroom materials, calendars, and stationery.
The Daily Wonder App has nearly 400,000 downloads and is available for free on the App Store for iPad, iPhone, and iPod Touch. Features of the app include daily reminders, social sharing (ages 13+), a short bio of the author of each precept, a calendar view, a book section with extended excerpts and praise, and a resource section for Wonder classroom materials.
The 2017 film adaptation of WONDER was a global box office and critical hit for Lionsgate. The star-studded cast included Academy Award winner Julia Roberts, Oscar nominee Owen Wilson, Jacob Tremblay, Mandy Patinkin, and Daveed Diggs. The film was directed by Stephen Chbosky.
Erin Clarke, senior executive editor, continues to edit R. J. Palacio for Alfred A. Knopf. Alyssa Eisner Henkin of Trident Media represents Palacio.
Posted: November 26, 2018