Amélie Wen Zhao is in the Mood for Fun Contemporary Lit!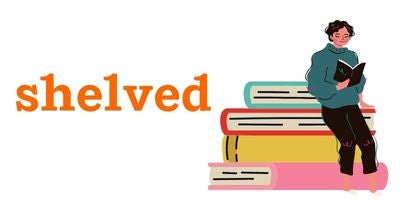 Today, we bring you Amélie Wen Zhao, author of  SONG OF SILVER, FLAME LIKE NIGHT (Delacorte Press), an epic fantasy series inspired by the mythology and folklore of ancient China.
Amélie tells Shelved about her childhood bookstore in Downtown Beijing, the books that left a mark, and reading authors that explore the disapora identity. Read on to learn more! 
Favorite reading spot?
Right now, in my bathtub! It's healthy, relaxing, and I get to spend 15 minutes with a good book once or twice a week.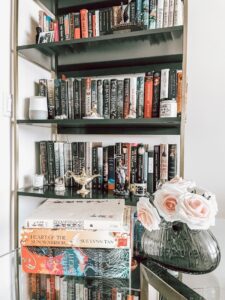 Authors on your bookshelf you wish more people were reading and why?
I've been in the mood for fun contemporaries (probably to contrast the intense, epic fantasies I write!) and I absolutely adore the works of Lyla Lee (FLIP THE SCRIPT), Katie Zhao (HOW WE FALL APART), and Priyanka Taslim (THE LOVE MATCH). They all write about their own identities ranging from lighthearted romances to mysteries/thrillers, but all their works explore facets of the diaspora identity and intersectional identity that I think is so important.
A book or story from your childhood that left a mark?
THE BOOK THIEF and the HIS DARK MATERIALS trilogy were foundational introductions to western young adult literature for me as a kid growing up in China.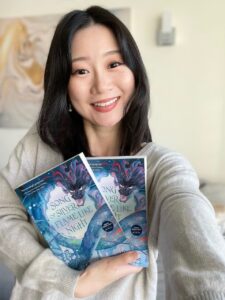 The bookstore from your childhood?
There was a bookstore in Sanlitun, a popular spot in downtown Beijing, that my family and I would frequent, sometimes after having lunch in the area (usually Sichuanese, Peking duck, Beijing eats). I think it had an English books section!
One tip for writing a successful trilogy?
It's so hard to pick one but I think I would say ensure each book has its own arc that contributes to the overall series arc.
Posted: January 20, 2023