"An Oral History of BETWEEN THE WORLD AND ME" – Read on PRH.com, Share on Social!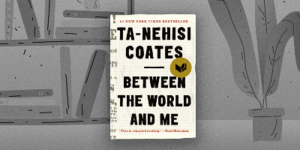 We're thrilled to announce the launch of something very exciting on PRH.com: An Oral History of Ta-Nehisi Coates's BETWEEN THE WORLD AND ME! This is a great example of something we offer readers that no one else can – a true behind-the-scenes look at a history-making book.
This launch coincides with the Saturday, November 21 premiere of the Between the World and Me HBO Special Event and we're hoping this article will be the right content delivered to readers at the right time as the book picks up momentum from a new round of promotion.
This long-form piece is compiled from seven interviews conducted with the team behind the book, plus the author: Greg Mollica (Art Director), London King (Publicity), Greg Kubie (Publicity), Katie Tull (Marketing), Leigh Marchant (Marketing), Gloria Loomis (Agent), Chris Jackson (Editor in Chief & Publisher, One World), and Ta-Nehisi Coates (Author). That's 70 pages of transcript whittled down to 10!
The Random House marketing team members have been close collaborators on the project and will be supporting the project in tandem with our corporate efforts.
We encourage you all to help spread the word! Twitter and Instagram assets are here and tracked links are below:
Please contact Amy Brinker with questions and/or feedback.
Posted: November 20, 2020