Ana Reyes Has A Tip for Writing Unforgettable Characters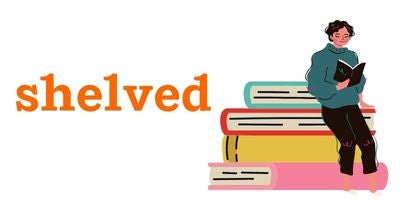 Today, we bring you Ana Reyes, author of debut novel THE HOUSE IN THE PINES (Dutton), an absolutely enthralling and atmospheric thriller that begs to be read in one sitting.
Shelved asked Reyes about her favorite thrillers, the bookstore you're most likely to run into her at, and how to write an impactful character. Read on to learn more!
Favorite reading spot?
The comfy armchair in the corner of my living room. I like to feel as cozy as possible while reading and also while writing so I get a lot of work done in that chair!
One book at a time or too many to keep track of?
One. I like to fall under the spell of a good book and something about jumping in and out of a story tends to break the spell for me.
Three thrillers that influenced your writing (and why)?
I was reading a lot of YA author Christopher Pike when I wrote my first story. One of my favorites, ROAD TO NOWHERE comes to mind because he embeds other narratives within the main plot, a device which I would eventually include in my first novel.
THE HAUNTING OF HILL HOUSE has been influential too. Shirley Jackson's writing, her dark, poetic way of presenting the creepy mansion as a metaphor for the troubled psyche, was inspiring as I thought about the titular house in my book.
THE KEEP by Jennifer Egan was unlike anything I'd read before. I'm in awe of her imagination and the way she blends gothic and thriller tropes with mind-bending strangeness into something so singular and compelling. It was influential in its willingness to be a little "out there."
One tip for writing an unforgettable character?
Be mean to them! Put them in impossible situations; the choices they make will reveal who they are. Struggle defines a character, helps us get to know them and teaches us to care for them.
What bookstore are we most likely to find you at?
Skylight Books in Los Angeles! I've been to a lot of readings there over the years, so it means a lot to me to have an event for THE HOUSE IN THE PINES lined up for January 19.
Posted: January 11, 2023