Anchor Launches a Line of Hardcover Books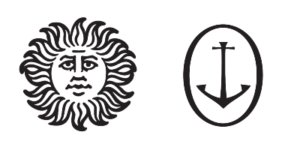 Anchor Books will begin publishing hardcovers, announced Suzanne Herz, Publisher of Vintage Books and Anchor Books and EVP of Doubleday. The new venture will complement the existing award-winning Vintage/Anchor paperback program and will launch with six to eight titles in spring 2022. The hardcover list will focus primarily on psychological suspense, mystery, and commercial fiction, as well as popular nonfiction. Edward Kastenmeier, previously VP and Executive Editor, Vintage/Anchor, will lead the program in his new role as Editorial Director.
"In addition to this exciting new initiative, our primary role at Vintage/Anchor remains unchanged, serving as the paperback publisher for the Knopf Doubleday Group," says Herz. "Our stand-alone paperback program delivers editorial, publicity, marketing, and operational excellence. And equally important in the current marketplace, we have heightened our focus on backlist and delivering new audiences, which affords our books the enduring shelf life they deserve."
Founded in 1953, Anchor Books is the oldest trade paperback publisher in America. Its list boasts award-winning fiction, history, science, women's studies, and sociology, and its authors published in paperback include Chimamanda Ngozi Adichie, Karen Armstrong, Margaret Atwood, Dan Brown, David Grann, Jon Krakauer, Alexander McCall Smith, Ian McEwan, Chuck Palahniuk, Anne Rice, and Colson Whitehead.
In 1999 Anchor Books merged with Vintage Books, which was founded in 1954 by Alfred A. Knopf.
Kastenmeier, a thirty-year veteran of Vintage/Anchor, has edited and published books by Alexander McCall Smith, James Ellroy, Jo Nesbø, Robert Harris, and Lars Kepler, among others, and he has long overseen the Vintage Crime / Black Lizard publishing program. "This new hardcover line will bring popular fiction and nonfiction to a wide audience, applying the visionary publishing we're already known for to a hardcover market," says Kastenmeier. "I'm excited to expand into this new space." Editors Anna Kaufman and Caitlin Landuyt will work closely with Kastenmeier on curating the Anchor hardcover list.
The first list of titles includes three debut novels: Brendan Slocumb's The Violin Conspiracy, a high-stakes tale that follows a classical musician on an increasingly desperate search for a missing Stradivarius; Amy McCulloch's Breathless, a wildly suspenseful thriller set against the back drop of commercial mountain climbing; and Taylor Hahn's The Lifestyle, a sexy romantic comedy about a Manhattanite who will resort to anything to save her marriage.
# # #
Posted: January 14, 2021