André Aciman and Stacey D'Erasmo to Discuss OLIVIA via Crowdcast (7/9)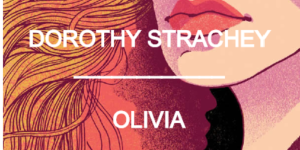 Critically acclaimed author André Aciman credits Dorothy Strachey's OLIVIA, reissued by Penguin Classics this June, with an introduction by Aciman himself, as inspiration for his Call Me By Your Name. He will be in conversation with writer Stacy D'Erasmo (Wonderland, The Art of Intimacy) to discuss the novel's impact on their work at a virtual event hosted by The Center for Fiction via Crowdcast on Thursday, July 9 at 7:30 pm (ET).
OLIVIA, first published in 1949 and loosely based on the author's life, is a groundbreaking, passionate, and subtle story of first love. It tells the story of Olivia, a sixteen-year-old girl who is sent from England to a Parisian finishing school to broaden her education. Soon after her arrival, she finds herself falling under the spell of her beautiful and charismatic teacher, Mademoiselle Julie, who introduces her to art, literature, and fine cuisine. But Mademoiselle Julie's life is not as straightforward as Olivia imagines. As they grow closer, their relationship is threatened by jealousy and rivalry, and the school year seems destined to end in tragedy.
Aciman is the author of several novels including Call Me by Your Name, Find Me, and Harvard Square, the memoir Out of Egypt, and two books of essays. He is also the editor of The Proust Project. He teaches comparative literature at the Graduate Center of the City University of New York, where he directs the Writers' Institute. Aciman lives with his wife and family in New York City.
!! As a reminder, if you are posting to a personal or other non-PRH account you must include the hashtag #TeamPRH !!
Posted: July 8, 2020