Andrea Lawlor and Jia Tolentino Win 2020 Whiting Awards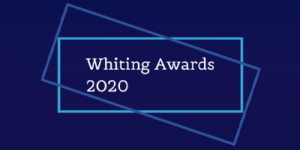 The Whiting Awards were established in 1985 to reward emerging writers for early-career achievements and encourage their continued pursuit of literary excellence. This year, PRH authors were among the winners in the Fiction and Nonfiction categories and will be awarded $50,000 by the Whiting Foundation.
Though the planned awards ceremony was postponed due to COVID-19, the foundation is planning a celebration for the winners with Pulitzer Prize finalist and MacArthur Fellow Sarah Ruhl for later this year.
Knopf/Vintage author Andrea Lawlor's PAUL TAKES THE FORM OF A MORTAL GIRL won in the fiction category, with judges praising her writing as "mythic and gritty, lyric and witty, brazenly dirty and teeming with life." They also said her debut novel was "at once a bacchanalian celebration of outlaw living and an old-fashioned bildungsroman, following its seductive, shape-shifting antihero at a gallop on the path to self-discovery."
In the nonfiction category, Random House author Jia Tolentino won for her celebrated memoir and reflection on contemporary life TRICK MIRROR. Judges said that her book captures "what seems unknowable about the internet and what it is to grow up in its orbit, to become misshapen and seduced by it, defined by it," and that her essays are "compulsively readable [and] shot through with surprise, offering us the delights of eloquence and the satisfactions of her deep, inquiring mind."
Congratulations to our Ms. Lawlor and Ms. Tolentino as well as their editors and publishers for this exciting recognition. You can see the full list of 2020 Whiting Award Winners here.
Posted: March 30, 2020