Arimah, Clemmons, Hamid are 2018 Aspen Words Literary Prize Finalists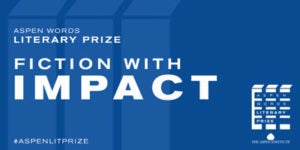 The inaugural Aspen Words Literary Prize has unveiled its five finalists and three of the authors and their books are published by Penguin Random House imprints. The Aspen Institute established this new annual prize to recognize "an influential work of fiction that illuminates a vital contemporary issue and demonstrates the transformative power of literature on thought and culture." 
Our Aspen Words Literary Prize nominees: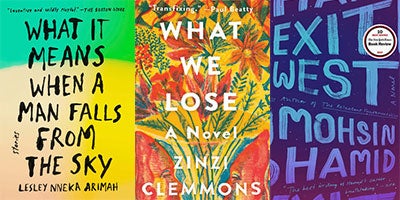 WHAT IT MEANS WHEN A MAN FALLS FROM THE SKY by Lesley Nneka Arimah (Riverhead)
WHAT WE LOSE by Zinzi Clemmons (Viking)
EXIT WEST by Mohsin Hamid (Riverhead)
Penguin Press author Phil Klay, head judge on the five-member awards jury, commented to NPR, "I think we wanted writers who are really able to capture the messiness of reality and human experience in their works — in whichever direction they took.  These are the books which we think are most vital for understanding who we are as a people, as a country, as a world right now. And that sounds like a big, broad statement, but I think that's what you're going to find in the best fiction written about social issues right now."
View the complete list of 2018 Aspen Words Literary Prize finalists here.
The winner will receive $35,000 and be announced at an awards ceremony at the Morgan Library & Museum in Manhattan on April 10.
Posted: March 7, 2018