Arudpragasm, Lockwood, Taylor Finalists for the 2022 Dylan Thomas Prize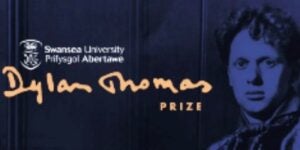 The shortlist for  this year's Swansea University Dylan Thomas Prize has been announced and includes four books published by Penguin Random House. The Dylan Thomas Prize is one of the world's largest literary prizes for young writers and it is awarded to the best literary work published in the English language from authors aged 39 or younger. This year's shortlist features writers with platforms that amplify under-represented voices.
Our titles on the Dylan Thomas Prize 2022 Shortlist:
The winner will be announced on May 12 in Swansea and receive a £20,000 prize.
The Dylan Thomas Prize Chair of Judges, Namita Gokhale said: "The longlist for the 2022 Swansea University Dylan Thomas Prize was one of the strongest ever. The jury has whittled this down to a shortlist that is riveting and compelling on so many levels. It presents a rich diversity of accomplished young and debut voices, and their explorations of the poetic, the historical, and the contemporary."
Read the complete list of finalists here.
Posted: April 4, 2022