Atwood, Rushdie Booker Prize 2019 Finalists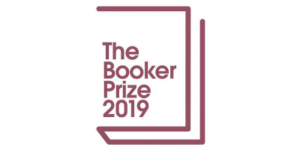 We celebrate the respective publications today and September 10 of Salman Rushdie's QUICHOTTE  and THE TESTAMENTS by Margaret Atwood with the happy news that both novels make the shortlist for the 2019 Booker Prize.  In all,  4 fiction works from our U.S., Canada, and U.K. imprints have been selected as finalists by the London-based judges for this coveted English-language fiction annual award. 
THE TESTAMENTS by Margaret Atwood
U.S.: Nan A. Talese/Doubleday
Canada: McClelland & Stewart
UK: Chatto & Windus
QUICHOTTE by Salman Rushdie
U.S.: Random House
Canada: Knopf Canada
UK: Jonathan Cape
GIRL, WOMAN, OTHER by Bernardine Evaristo
UK:  Hamish Hamilton
10 MINUTES 38 SECONDS IN THIS STRANGE WORLD by Elif Shafak
UK:  Viking UK
Click here for the complete 2019 Booker Prize short list.
Hearty congratulations to   Mr. Rushdie and Ms. Atwood as well as Ms. Evaristo and Ms. Shafak, and their publishing teams across our companies.
On to the awards dinner in London on Monday, October 14.
Posted: September 3, 2019