Authors Guild Foundation and Penguin Random House Bring Writing Bootcamps to Six US Cities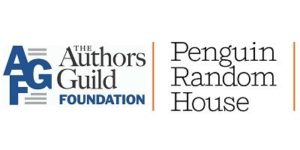 With a shared mission of empowering and publishing authors from all backgrounds, the Authors Guild Foundation and Penguin Random House are partnering to produce a series of Writing Business Bootcamps across the country. Available at no charge to participants due in part to an award from the National Endowment of the Arts, from the end of 2018 through spring 2019 six bootcamps will be held in underserved communities nationwide. In addition to Authors Guild and Penguin Random House representatives, local published authors will lead each session, bringing a variety of experience and knowledge.
As the exclusive publishing partner, Penguin Random House will send employees to join the bootcamps to share their publishing expertise in the sales, publicity, and editorial specializations. These in-depth insights into the world's largest trade publisher are designed to support the growth of an inclusive publishing community while educating and engaging writers about the business and publishing aspects of the writing and publishing world.
The pilot bootcamp took place on Friday, November 2 at the Free Library of Philadelphia. Yolanda Wisher, 2016 Poet Laureate of Philadelphia, led a discussion about the challenges and thrills of publishing a poetry manuscript and shared her publishing journey from her earliest years through the present day. Wisher was joined by fellow panelists from the Authors Guild, literary agency The Book Group, and author Emma Eisenberg, co-director of local literary community organization Blue Stoop.  Penguin Random House colleagues Katie Freeman, Executive Publicist at Riverhead Books, and Candice Chaplin, Vice President, Director of Backlist Sales, PRH Adult, shared their knowledge and guidance to the enthralled group of participants.
"Penguin Random House is delighted to partner with the Authors Guild Foundation on this important initiative and to participate by sending our executives to the bootcamps to share their publishing expertise and insights in the sales, publicity, and editorial specializations," said Madeline McIntosh, CEO, Penguin Random House U.S. "This in-depth exploration of the business aspects of the writing world and exposure to some of the nation's finest writers and publishing professionals supports the growth of an inclusive publishing community."
"We carefully chose regions with diverse literary communities, but few free educational or networking opportunities for authors to learn about the industry, making it more challenging to secure needed support to ready their manuscripts for the marketplace," said Mary Rasenberger, Executive Director of the Authors Guild. "American literature is at its best when it reflects all regions, cultures, and experiences of its citizenry; and that means enabling and supporting those people in underserved areas who are actively pursuing careers as writing and publishing professionals."
The schedule for the next three bootcamps is as follows:
Friday, January 18: Public Library of Cincinnati and Hamilton County, Cincinnati, OH
Saturday, January 26: Georgia Center for the Book, Decatur, GA — In partnership with Broadleaf Writers Association
Saturday, February 2: Antenna Arts Gallery, New Orleans, LA — In partnership with the New Orleans Writers Workshop
The dates for the bootcamps in Santa Fe and Seattle will be announced shortly.
Posted: December 14, 2018