Ballantine to Publish READY PLAYER TWO on November 24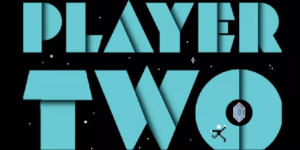 Ballantine Books has announced it will publish international best-selling novelist Ernest Cline's highly anticipated new novel, READY PLAYER TWO, in North America on November 24, 2020.
International publication dates for READY PLAYER TWO will be announced in the coming months, and will exceed the 58 countries and 37 languages in which Ready Player One was published.
READY PLAYER TWO is the sequel to Cline's blockbuster debut novel, Ready Player One, which spent over 100 weeks on the New York Times bestsellers list and claimed the No. 1 positions in print, e-book, and audio, and has been featured on hundreds of "Best of" lists around the world, received numerous honors, including the Alex Award, and was voted one of America's 100 Most Loved books of all time in PBS's The Great American Read.
Ready Player One is set in a near-future dystopia where people escape the chaos of the real world for an expansive virtual universe, where they can create their own reality.
The iconic book was adapted into Warner Bros.' international blockbuster feature film, Ready Player One, directed by Steven Spielberg, with the screenplay co-written by Cline. The movie grossed $583M at the world-wide box office and has subsequently had great success in home video, pay-tv, digital, and in-flight entertainment.
Posted: July 9, 2020