Ballantine's Hilary Teeman on the Making of Charmaine Wilkerson's BLACK CAKE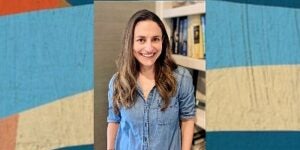 Charmaine Wilkerson's BLACK CAKE, published by Ballantine Books, is the February Read With Jenna book club pick, it was announced this morning by TODAY Show host Jenna Bush Hager. This moving debut novel tells a story of how the inheritance of betrayals, secrets, memories, and even names, can shape relationships and history. As the narrative unfolds, two estranged siblings must set aside their differences to deal with their mother's death and her hidden past—a journey of discovery that takes them from the Caribbean to London to California and ends with her famous black cake.
In this Three Questions for an Editor interview, Ballantine Executive Editor Hilary Teeman delves into what drew her to Wilkerson's writing and storytelling ability, the nature of their editor/author process, and who she thinks will most enjoy BLACK CAKE.
What attracted you to Charmaine's writing style and the characters/storyline of her debut novel?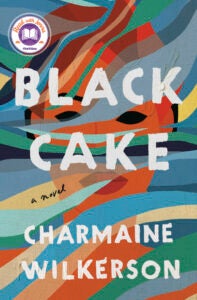 When I heard the pitch for this novel—a mother passes away leaving her children with an audio recording of her untold past and a frozen black cake to share "when the time is right"—well, I sort of knew it was going to be a book to fall in love with. I was instantly drawn to the idea of a beloved family recipe serving as a tangible (and delicious) embodiment of the struggles, triumphs, and histories that bridge one generation to the next. Food, especially the "passed down" kind, is first and foremost about emotional connection, and I loved the idea of a novel spinning around the axis of a cake, and expanding out to reveal a mother's secrets and a family's uncertain future. Charmaine's evocative writing was a joy to read, truly transportive at a time when concentration was in short supply (see: pandemic fog, Zoom kindergarten, general state of the world). I found myself excited to share it with my mom, my sister, my best friend, my book club…before I even finished it. That's the kind of feeling that doesn't come very often (and that I try to listen to when I have it!).
How would you describe the editor/author process?
Charmaine's writing is both incredibly spare and extraordinarily lush, depending on the moment, and the novel is composed of interwoven short chapters that move back and forth in time through a dozen points of view, spanning more than sixty years and travelling from the Caribbean to London to Los Angeles to Rome and back again. The multiple narrative strands eventually come together in astonishing ways, but our editing process was complex, to say the least, because it was important to Charmaine and to me (and to her Penguin UK editor Jessica Leeke) that each and every character's point of view planted the reader into a mind that they were genuinely interested in inhabiting. As we revised, we really had to drill down into exactly what each character's defining quality was, what the essence of their story was, what drove them to act, so that each time the reader moved into a new point of view, that character would feel instantly alive and true to the reader. With a layered story like this (cake pun intended), it's crucial that the reader is happy to be with every character for the time we want them there. You don't want a reader skimming one section or time period to get back to one they thought was more compelling—you want them all to be compelling! So we took a lot of care to make sure each time period, each character, was as emotionally captivating as the next.
Who do you envision will be the primary readers of BLACK CAKE?
BLACK CAKE is for anyone who loves multigenerational novels of memory and identity. I could see readers who liked The Vanishing Half by Brit Bennett, The Dutch House by Ann Patchett or Ask Again, Yes by Mary Beth Keane being drawn to it. I've always been very interested in how the experiences and legacies of parents are passed down to their children, how the things we share (and don't share) end up surfacing and manifesting in different and surprising ways. I think this is a story that has something for every reader…a mystery, a murder, and a continent-crossing love story, as well as misunderstandings, reconciliations, acceptance. And of course, a mouth-watering dessert!
Posted: February 1, 2022