Ballantine's Jennifer Hershey Receives 2023 Editor's Award from Poets & Writers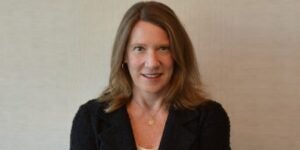 Poets & Writers, one of the premier sources of information, support, and guidance for poets and creative writers throughout the United States, has chosen Jennifer Hershey, Senior Vice President, Publisher, Ballantine, as the recipient of their 2023 Editor's Award.
The Editor's Award recognizes an editor who has made an "outstanding contribution to the publication of poetry or literary prose over a sustained amount of time."
In addition to overseeing the editorial department for the Ballantine, Bantam, and Dell lists, Hershey edits her own list of fiction and nonfiction. Her authors include Isabel Allende (A Long Petal of the Sea), Taylor Jenkins Reid (Carrie Soto is Back), Jodi Picoult (Wish You Were Here), Jennifer Finney Boylan and Jodi Picoult (Mad Honey), Laura Hillenbrand (Unbroken), Curtis Sittenfeld (Romantic Comedy), Diana Gabaldon (Go Tell the Bees That I Am Gone), Carol Dweck, Emily Giffin (Meant to Be), Frances Cha (If I Had Your Face), Katherine Arden (The Bear and the Nightingale), Justin Cronin (The Ferryman), William Landay (All That I Carry Is Mine), Stephen Hawking (My Brief History), Colum McCann (Apeirogon), and Arthur Phillips (The King at the End of the World). In the past, she has also worked with authors such as Neal Stephenson, George R. R. Martin, Neil Gaiman, and Arthur C. Clarke. Prior to Ballantine, Hershey was the editorial director for Random House, editorial director for Putnam's, and editor in chief for Morrow Avon.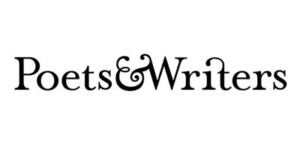 Poets & Writers says they are "honored to present the Editor's Award to Jennifer Hershey. Hershey has published through the years books of fundamental importance for the arts and the culture. She has been a stalwart champion for BIPOC authors and their books, and she has consistently supported female authors and editors at all stages of their career. Her talent and dedication are evident not only in her editorial work, but also in the relationships she cultivates and the mentorship she has provided to other editors and colleagues in publishing."
Kara Welsh, President, Ballantine Group, echoed, "I am thrilled that Jennifer is receiving this honor. I know all her colleagues agree it is a much-deserved award for such a talented editor as Jennifer. Truly though, no one will be happier about it than her authors. They adore her and for good reason: Jennifer is unequaled as an advocate, collaborator and sounding board for the writers she works with and for the power of books. All of us–her colleagues and her authors–are truly lucky to work with her."
Previous Penguin Random House winners of The Editor's Award include Sally Kim (Putnam, 2022), Rebecca Saletan (Riverhead, 2018), Paul Slovak (Viking, 2016), and Kate Medina (Random House, 2014).
Jennifer Hershey will receive her Award at the Poets & Writers gala on March 27, 2023, in New York City.
Posted: March 10, 2023