Banned Books Week: Penguin Random House Takes the Lead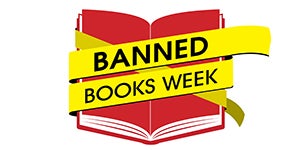 Penguin Random House is proud to be the leading publisher supporting the American Booksellers for Free Expression and Banned Books Week (September 25 – October 1), during which thousands of libraries, schools, bookstores and community centers across the nation and the world unite to celebrate the freedom to read and exercise our right to do so without interference or censorship.
In supporting the 34th annual Banned Books Week (#BannedBooksWeek), Penguin Random House has rallied participation across all divisions and imprints, with a new dedicated landing page that includes a catalogue highlighting diverse titles.  This catalogue was included in 500 Banned Books Week Kits distributed by the ABA to adult and children's retailers around the country. A full list of frequently challenged YA and Adult books and a sweepstakes to win a personalized banned books box filled with 10 of your favorite banned or challenged books is also included on the site.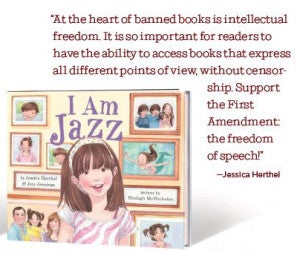 Penguin Random House Library Marketing will promote the sweepstakes through designed Banned-Books-themed quote cards shareable on social media. Additionally, their popularBanned Books Quiz from last year—taken by 14,000 people—was updated for 2016. The quiz and sweepstakes will be shared widely via theirTwitter, Facebook, and Instagram platforms.
Random House and Random House Children's Books will celebrate with promotions via social media and special outreach for educators and librarians. Follow its kids and teen social channels (Instagram, Facebook, Twitter), @RHCBEducators on Twitter, and the "Random School House" Facebook page for even more special content. Also, find resources on FirstAidFirstAmendment.com including Censorship Causes Blindness posters, a High School Teacher's Guide, support for librarians and parents to discuss banned books, Tips for Discussing Banned Books with Teens and more.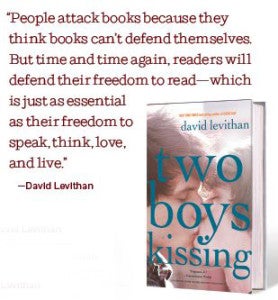 Penguin Books and Penguin Young Readers' will celebrate with exclusive Banned Books Week content, including author selfies and special videos in support of the week's activities on PenguinTeen.com and its social channels. Educators and librarians are invited to celebrate their freedom to read by noting their favorite banned or challenged book on Penguin Classroom's social media channels. Check outPenguin and Penguin Classics Twitter, Instagram, andTumblr throughout the week.
We encourage Penguin Random House colleagues to select a Banned Book to read this week and share thoughts about their reading experiences on social media.
All publishers, including Penguin Random House, will thematically explore why diverse books are among the most frequently banned.  It is estimated that over half of all banned books are by authors of color, or contain events and issues concerning diverse communities, according to ALA's Office for Intellectual Freedom.
Posted: September 26, 2016