Blue Rider Press to Publish Keith Olbermann's Anti-Trump Book of Commentaries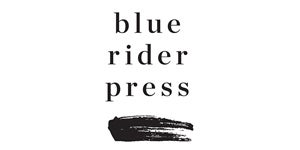 Keith Olbermann, the award-winning commentator, reporter, writer, and news and sports anchor, will release a book of commentaries about President Donald Trump and the Trump Administration, it was announced today. Based on Olbermann's hugely successful GQ web series, The Resistance, the book is entitled, TRUMP IS F*CKING CRAZY: (This Is Not a Joke) and is to be published in October 2017 by Blue Rider Press. North American rights were acquired by Blue Rider Press president and publisher David Rosenthal from Andrew Blauner, of Blauner Books Literary Agency.
In TRUMP IS F*CKING CRAZY, Olbermann takes apart Donald Trump and confronts his Administration with both journalistic acuity and his classic in-your-face humor. Olbermann's current commentary vehicle, The Resistance, averages more than 3.8M viewers per video and is widely shared on social media. The 100th episode of the combined GQ The Closer/The Resistance series airs today.
Posted: April 18, 2017