B&N Rep Awards for Ashley Alberico, Tom Siino, Paul Deykerhoff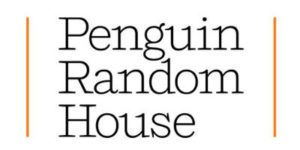 As is tradition, Barnes & Noble presented publisher-achievement awards at their annual holiday party Wednesday night, December 5, and I'm pleased to share the news that three of our colleagues were recognized. These special honors are voted on by the B&N buyers, and this year's focus was on those reps that delivered most on sales, as well as initiatives that helped differentiate Barnes & Noble in the marketplace.
ASHLEY ALBERICO, National Account Manager, Crown, was named Rookie of the Year. Ashley joined our B&N group eight months ago, and immediately jumped aboard selling some of our biggest authors, including Ina Garten, Charles Krauthammer, and Michelle Obama. Ashley's buyers have come to trust her judgment and to rely on her tireless advocacy on behalf of B&N and our books. Ashley is a top-notch sales person and her trademark energy and enthusiasm are appreciated by the entire B&N sales team.
TOM SIINO, National Account Manager, Penguin Random House Publisher Services (PRHPS), was presented with the B&N
Rep of the Year Award. Tom joined us in 2012, and quickly became a favorite of the buyers. He specializes in several key categories, including Fiction, Romance, Graphic Novels / Manga and Gaming, and is expert at identifying strong sales opportunities for B&N across a very diverse portfolio of client publishers. He is highly adept at managing backlist, and has consistently delivered year-over-year growth in his categories. As just one example, Tom has helped double the cozy mystery business over the past two years by partnering with the publisher and B&N on new promotional initiatives and exclusive editions.
And in a very special tribute, PAUL DEYKERHOFF, National Account Manager, Penguin, was presented with a lifetime achievement award. Paul has been selling to Barnes & Noble for over 20 years, and is a previous winner of their Rep of the Year award. He began his career as a Brentano's Store Manager, going on to sell indies, wholesalers, and now B&N. Paul is a wonderful reader and advocate for our books and authors, and our publishers, and he has helped B&N launch countless bestsellers over the years, championing both big repeat authors and exciting new voices. It's extremely gratifying to see him recognized by his colleagues at the account he has spent so many years working with so supportively.
Please join us in congratulating these three exceptional sales people on this very special recognition.
Kim Shannon
Senior Vice President
Director, Retail Sales
Posted: December 6, 2018