BOOKS CONNECT US is Back! Meet Your Hosts.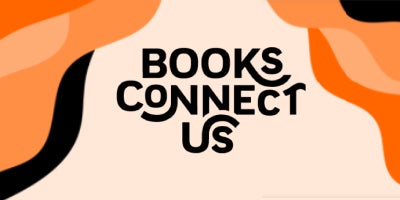 Stay connected with the authors and stories that inspire you! On this new season of the Books Connect Us podcast, join your new hosts Alyssa Adler and Carolina Meurkens in conversation with diverse authors, as they discuss how identity impacts writing, the inspiration behind their books, and how storytelling can change the world. Books Connect Us brings you the inside scoop on "the story behind the story", as we talk to your favorite authors to learn about the process of writing and publishing their books and the why behind their stories.
Books Connect Us is produced by Pat Stango for the PRH Media Team and the Senior Director of Media Production and Development at Penguin Random House, and edited by Clayton Gumbert.
New episodes drop every Monday. Be sure to share and subscribe!
Who are the hosts?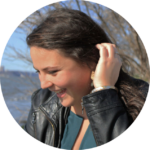 Alyssa Adler is a Senior Publicist at Avery/Tarcher Perigee by day, and a writer by night. She's been at Penguin Random House for 7 years and is working on her first novel. She's passionate about storytelling and is thrilled to be amplifying diverse voices and chatting with so many wonderful authors. She lives in New York City, and is originally from Detroit. Some of her favorite things (besides books, of course), include: crossword puzzles, anything with sprinkles, college football (go blue!), outdoor activities of all sorts and the piano.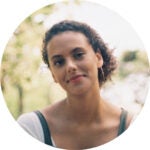 Carolina Meurkens is the Multicultural Marketing Manager of the Penguin Publishing Group, as well as an emerging memoirist and the Editor-in-Chief of Mixed Mag, an online multimedia magazine publishing multicultural/ multiethnic perspectives. In her writing, she explores her Afro-Brazilian and German identity and what it means to be a queer multiracial woman in today's society. Born and raised in New York City, and now living in D.C, Carolina loves to spend time with her husband and two boys, reading in the park, and playing music. 
Tell us more about how Books Connect Us came to be.
Books Connect Us first launched in spring of 2020, as a way to contend with the challenges of social distancing. These twenty to thirty minute remote conversations, delved into an author's latest book, offered unique perspectives on the challenges of prolonged isolation and explored how books acted as the important connective tissue during a difficult time. Since then, Books Connect Us produced 110 episodes, featuring notable guests such as Taylor Jenkins Reid, Emma Straub, Brit Bennett, Jodi Picoult, and Isabel Allende. 
Staying true to the podcast's original goal of staying connected to the stories and authors who inspire us, the revamp of Books Connect Us also looks at the journey it takes to turn a story from concept to hardcover. With your new hosts Carolina and Alyssa guiding you through the season, listeners will join us for creative deep dives, as we ask: where does inspiration come from? How do authors incorporate themselves into their work? Or alternately, keep themselves at an arm's length? What are the forces that surround a book and how do authors maintain their identity throughout the process?  
What can we expect for the Spring 2023 season?
The Spring 2023 Season touches upon origin and identity, as we talk to authors about how their cultural heritage plays a role in the stories they tell. We look at their origins as storytellers and the seeds that sprouted into the books we now know and love. We touch upon immigration, racial/ethnic identity, sexuality and queerness, family legacy, motherhood and individuality. 
Featured Authors for the Spring 2023 season: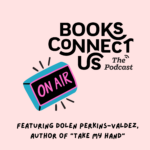 Dolen Perkins-Valdez, author of TAKE MY HAND
Lakiesha Carr, author of AN AUTOBIOGRAPHY OF SKIN
Dani Shapiro, author of SIGNAL FIRES
Sarah Thankam Mathews, author of "ALL THIS COULD BE DIFFERENT
Szilvia Molnar, author of "THE NURSERY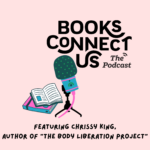 Chrissy King, author of THE BODY LIBERATION PROJECT
Haley Jakobson, author of OLD ENOUGH
Kosoko Jackson, author of A DASH OF SALT AND PEPPER
Amanda Elliott, author of BEST SERVED HOT
Emily Henry, author of HAPPY PLACE
Posted: April 14, 2023