#BookstoresAreHolidays: PRH Partners with Binc Foundation to Give Back to Indies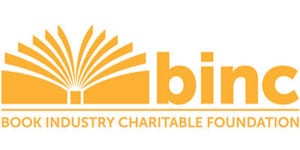 Penguin Random House is committed to supporting bookstores, which provide a source of community, information, and imagination.  This year, we are partnering with the Book Industry Charitable Foundation (Binc) on their year-end fundraising campaign, which launched on Small Business Saturday, November 30. To double the power and impact of individual donations, Penguin Random House is matching all donations made to Binc through December 31, 2019.
Looking for an additional way to give back? On Instagram and Twitter, share pictures and stories of your favorite bookstores, books you picked up there, or post a shout-out to your favorite indie employee or owner. When you include the hashtag #BookstoresAreHolidays, we will donate $1 to Binc. Through both of these initiatives, PRH will donate up to $15,000, which will directly help bookstores in need.
Binc continues to receive calls and emails from booksellers impacted by the wildfires and power outages in California and also assists booksellers recovering from personal financial hardships like a cancer diagnosis, dental needs, mental health and recovery, and natural disasters.
Jaci Updike, President, Sales, Penguin Random House said, "Our hearts go out to those booksellers whose lives have been upended by local natural disasters or personal illness, so it is a privilege for us to align with the Binc Foundation to raise funds to support our retail partners in need. We urge our colleagues and our community to join together in giving all we can toward making a real impact in the lives of people we care about."
Binc recently reported in its 2019 survey results that 1 in 5 booksellers has experienced a financial emergency in the last two years. The need for assistance is high in the bookselling community and continues to grow. A total of $30,000 raised by the end of the year will help 13 booksellers and their families through economic hardship. Binc has already assisted nearly 90 booksellers and their families this year alone.
If you would like to contribute, please click here.
Posted: December 4, 2019