Cartoonist Sammy Harkham on Authentic World-Building & Going Beyond Stereotypes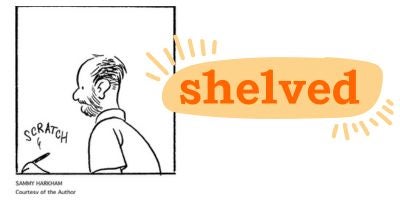 Today, we bring you Sammy Harkham, award-winning cartoonist and editor, and author of
BLOOD OF THE VIRGIN
(
Pantheon
), a graphic novel fourteen years in the making. Set primarily in Los Angeles in 1971, BLOOD OF THE VIRGIN
is the story of twenty‑seven‑year‑old Seymour, an Iraqi Jewish immigrant film editor who works for an exploitation film production company. Harkham brings us into the underbelly of Los Angeles in an epic story of artistic ambition, heartbreak and what it means to be human.
Shelved asked Harkham about tips for authentic world-building and graphic novels that challenge our ideas of what the medium is. Read on to learn more!  
Favorite reading spot and why? 
Lying down anywhere-on the couch, on the bed, in the tub, on the grass, on the sidewalk, on the subway.  
What cartoonists are we most likely to find on your shelves?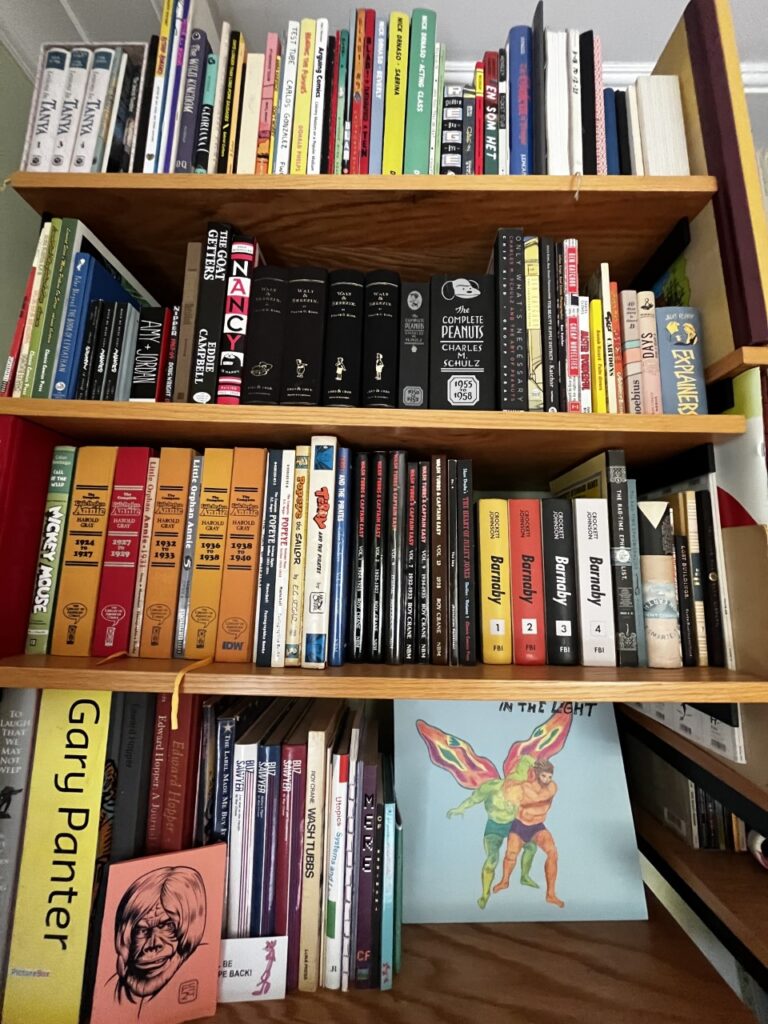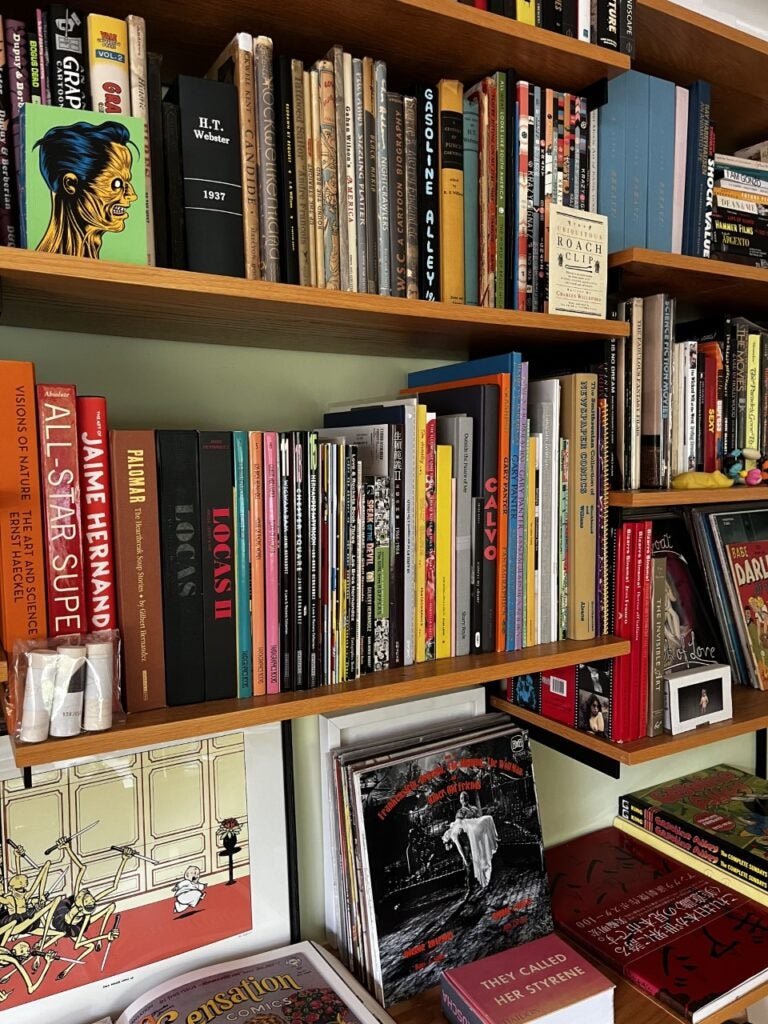 Well on the shelf to my right are Julie Doucet, Robert Crumb, Tove Jansson, E.C. Segar, Roy Crane, Ben Jones, Tarpé Mills, Frank King, C.F., Charlotte Saloman, Johnny Ryan, and The Smithsonian Collection of Newspaper Comics.  
One graphic novel that challenged your idea of what graphic novels could be? 
One of the great strengths of comics is their re-readability, and this is played out for me in Daniel Clowes' DAVID BORING published in 2000 by Pantheon. To me this is one of the few graphic novels that actually feels like a novel. It is probably the most re-read book in my life, and only lately do I feel it's one I am starting to understand at all. A comic about trying to find meaning out of an existence forever oppressed by American culture on the eve of the end of the 20th century. Clowes conveys this burden through vague and potent symbols like the empty lot filling with household garbage, retro restaurants and candy stores, overtly pretentious and very funny theoretical discussions on dirty limericks, death cults, and how everything that happens in this dramatic book is met with a small grain of malaise, even getting shot in the head. There is no escape from irony, everyone is too self-aware of the roles they are playing and it makes them all a little sick. Clowes uses everything at his disposal to weave these ideas cohesively formally and narratively and really at the end of the day he does it all to keep true to the emotional core of the book. It remains at the end of the day a book about the sadness of desire and memory and the fleeting joy of the raw. 
One tip for authentic world-building?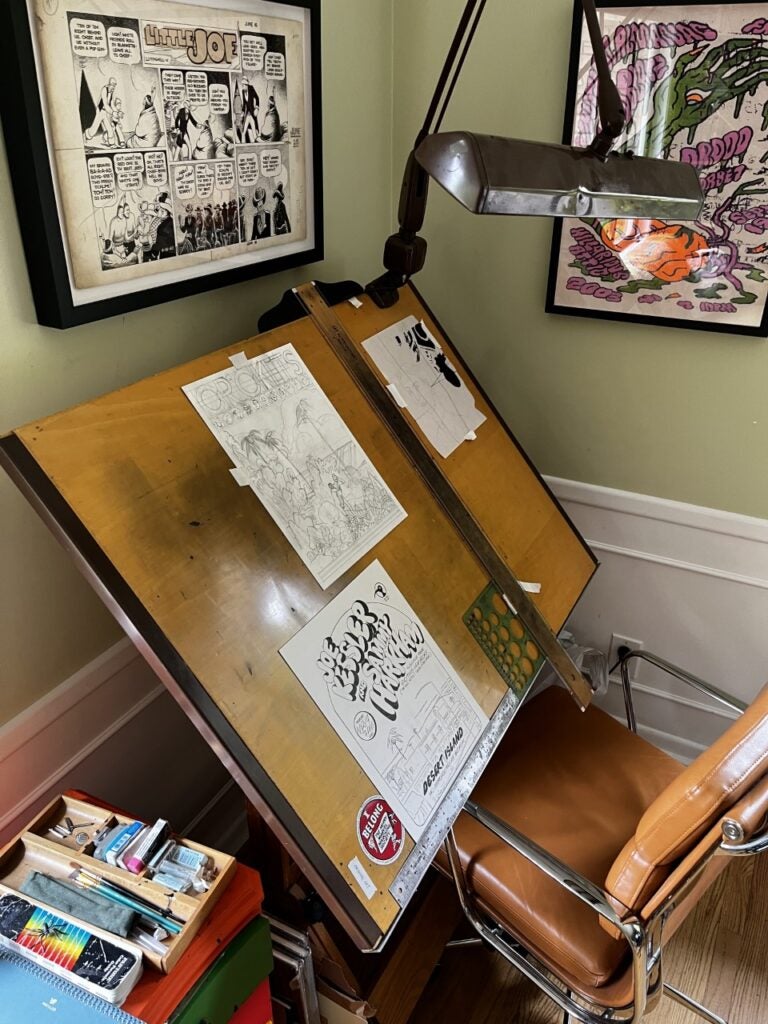 Successful world building is getting past the clichés of setting and stereotypes and digging deeper and further into understanding these people and places and time periods to the point of being able to see them unvarnished, shorn of any romance or vagueness. And the only way to do that is to be curious, to empty your mind to let the creative and subconscious brain take over, and most importantly you get there by working on actual scenes. And it's through working on a scene unto itself, and not worrying about what comes before or what comes after, you can give the scene a beautiful integrity, making it as good as you can, giving all of yourself to it, and through that scene you learn about your characters and setting, they reveal themselves and by the end of the scene you will likely have another idea for another one, and so forth and on and on.  
Successful graphic novel to film adaptions we should see? 
I hate them all, so I'll say the adaptions that pay our hard working, long-suffering cartoonists the best are the ones I want to see get made. And for the record since no one asked, the best comic book movie has got to be Powell and Pressburger's The Life and Death of Colonel Blimp. Case closed!   
Posted: May 12, 2023