Celebrating Banned Books Week With the American Bookseller Foundation for Free Expression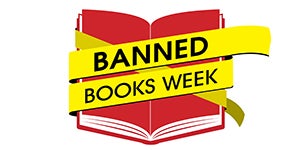 In honor of Banned Books Week, an annual event celebrating the freedom to read and highlighting the value of free and open access to information, Penguin Random House is partnering with the American Bookseller Foundation for Free Expression (ABFFE). For every title purchased via PRH.com from September 26 – October 2, we will donate $1 (up to $15k) to ABFFE. With a mission of promoting and protecting the free exchange of ideas, ABFFE issues statements on significant free expression controversies, participates in legal cases involving First Amendment rights, collaborates with other groups with an interest in free speech, and provides education about the importance of free expression to booksellers, politicians, the press and the public.
ABFFE is providing resources to booksellers for Banned Books Week here, from discounts and promotional tools to resources and program ideas. The Banned Books Week Coalition is also celebrating the week with a variety of programs and events, including a live Q&A with Banned Books Week Honorary Chair Jason Reynolds on Tuesday, September 28th at 1:00 pm on their Facebook page. You can watch it here and view the full events calendar for the week here.
At Penguin Random House, we believe the right to freedom of expression and the protection of writers against censorship and unjust persecution are indispensable to the development of society and culture. To learn more about Penguin Random House work around Freedom of Expression, visit our social impact site.
Posted: September 27, 2021