Center For Fiction Sets Annual Susan Kamil Award for Emerging Writers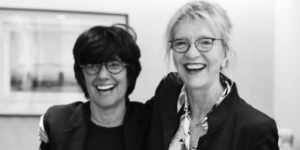 The Center for Fiction, a Brooklyn-based national organization devoted to providing services to writers along with wide-ranging educational and cultural programming for the public, announces the establishment of the Susan Kamil Award for Emerging Writers. This Award, which honors the beloved late editor and her immense, influential championing of writers, will provide crucial ongoing support for the Center's Emerging Writers Fellowship Program. Now in its tenth year, this program annually provides up to nine talented authors in the early stages of their careers with grants and other services.
About Susan Kamil
Susan Kamil's life's work was supporting authors to write at their best. An internationally regarded subsidiary rights director before becoming an editor, beginning in 1993, she led the storied revival of The Dial Press, and went on to master successive senior publishing and editorial positions at Bantam Books, Random House, and Penguin Random House for more than a quarter century. An inspiring publishing leader for the Random House imprint, she also personally acquired and edited the works of dozens of debuting and established authors, among them, Salman Rushdie, Elizabeth Strout, Annie Barrows, Allegra Goodman, Sophie Kinsella, Sting, Gary Shteyngart, Hisham Matar, Patrick Ryan, Hannah Tinti, Helen Simonson, and Ruth Reichl.
Susan Kamil was "one of the most fiercely devoted and influential fiction readers and editors of the last three decades," in the view of prominent literary agent Julie Barer. Says Gina Centrello, President and Publisher of Random House, "Susan was an inspiring editor, who guided her cherished authors through the creative process with the greatest insight, energy, and care." In a tribute published in the New York Times Book Review, Ruth Reichl wrote, "Susan didn't just read your manuscript and offer suggestions; she became your collaborator, your partner. With Susan, a book was an ongoing conversation, and she filled every page of every manuscript with questions, suggestions, comments."
Susan Kamil died on September 8, 2019, at age 69.
The Center for Fiction brings diverse communities together as readers and writers to develop and share a passion for fiction and explore its profound influence on our society. Through public performances, educational programming, fellowships, stipends to writers, and awards, we support the creation and enjoyment of fiction, not only on the page but on the stage and screen as well, in a collaborative and creative environment to assure a strong future for storytelling across boundaries of identity and experience. The Center for Fiction's move last year to its vibrant new home in Brooklyn has provided significant expansion of services to writers and education and cultural programming for audiences and participants of all ages, who are more diverse in every way-by age, income level, cultural background, race and ethnicity.
Posted: October 19, 2020