Chang, Mirza, Zhang: Our "5 Under 35" Honorees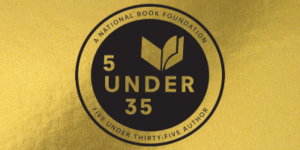 The National Book Foundation has announced its annual 5 Under 35 honorees, including three authors published by Penguin Random House imprints. These are writers, under the age of 35, whose debut work promises to leave a lasting impression on the literary landscape. Each honoree received a $1,000 prize and was selected by a National Book Award Winner, Finalist, or Longlisted author, or by an author previously recognized by the 5 Under 35 program.
Our 2020 5 Under 35 Honorees:
K-Ming Chang, author of BESTIARY (One World )
Selected by Justin Torres, 2012 5 Under 35 Honoree
Fatima Farheen Mirza, author of A PLACE FOR US (SJP for Hogarth) Penguin Random House
Selected by Tommy Orange, 2018 National Book Award Longlist for Fiction
C Pam Zhang, HOW MUCH OF THESE HILLS IS GOLD (Riverhead Books)
Selected by Marlon James, 2019 National Book Award Finalist for Fiction
Congratulations to Ms. Chang, Ms. Mirza and Ms. Zhang, as well as their editors and publishers.
To view all of the 5 Under 35 honorees, click here.
This year, the 5 Under 35 Ceremony will be presented exclusively digitally on October 20, in partnership with the Miami Book Fair.
Posted: September 24, 2020