Charles Baxter Wins 2021 PEN/Malamud Award for Excellence in the Short Story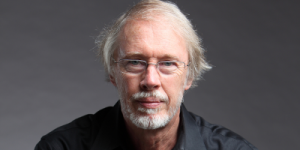 Pantheon and Vintage author Charles Baxter has won the 2021 PEN/Malamud Award for Excellence in the Short Story. The PEN/Malamud selection committee shares this praise: "What impresses us most about Charles Baxter is his range and his near-chameleon ability to adapt to varying characters and circumstances, working largely within the geographical framework of the Upper Midwest, he finds a seemingly infinite diversity of human life, all conveyed with deep and probing sympathy."
The PEN/Malamud Award for Excellence in the Short Story is an annual award that was created by Bernard Malamud's family. The award is presented to writers that have demonstrated extraordinary achievement in the short story form. The recipients of the PEN/Malamud award are selected by a committee of writers who also serve on the PEN/Faulkner Foundation's Board of Directors.
Mr. Baxter commented, "I am honored to have been selected for the PEN/Malamud Award and am very proud to be in the company of past winners. My great thanks to the Foundation. I have been a lifelong admirer of the stories and novels of Bernard Malamud and am pleased beyond measure to have won the award named for him."
Mr. Baxter will receive his prize at the public annual PEN/Malamud Award Ceremony, held in partnership with American University, on Friday, December 3, 2021.
Charles Baxter is the author of six short story collections, including There's Something I Want You to Do, which was a finalist for the Story Prize in 2016; GRYPHON: New and Selected Stories (2011), The Soul Thief (2008), and Saul and Patsy (2003). He has also published six novels, including The Sun Collective (2020) and The Feast of Love, which was a finalist for the National Book Award in 2000 and was made into a film starring Morgan Freeman. He received the Award of Merit in the Short Story in 2007 and the Award in Literature in 1997 from the American Academy of Arts and Letters, as well as the Rea Award in the Short Story in 2012. His stories have been anthologized in Best American Short Stories seven times and in The Pushcart Prize Anthology eleven times, and they have been translated into many languages.
Posted: June 25, 2021