Child, Tudor, Grann and Love Among Our Crime Writing Dagger Awards Finalists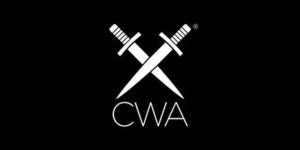 The Crime Writers' Association announced the shortlists for the prestigious UK-based Crime Writing Dagger Awards at Daunt Books in London on Wednesday, July 25. A number of our authors are finalists in various categories:
Gold Dagger
Ian Fleming Steel Dagger
John Creasey (New Blood) Dagger
Melissa Love (LOLA,

Broadway Books

)

Emma Viskic (RESURRECTION BAY,

Pushkin Vertigo, a PRHPS client publisher

)
ALCS Gold Dagger for Nonfiction
International Dagger
Short Story Dagger
Lee Child ("Second Son" from NO MIDDLE NAME: The Complete Collected Jack Reacher Stories,

Dell

)
Dagger in the Library
Congratulations to our authors, as well as their editors and publishers.
To view the complete CWA Dagger shortlists, click here.
The winners of the CWA Daggers will be announced at the Dagger Awards dinner in London on October 25.
Posted: July 27, 2018