Choi, Miles, Peters Win 2022 PEN America Literary Awards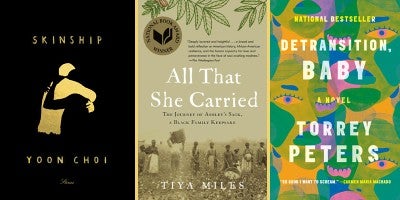 PEN America, the U.S. chapter of the world's leading international literary-human rights organization, celebrated the winners of its 58th annual Literary Awards at a ceremony hosted by Emmy Award-winning late-night host and Penguin Random House author Seth Meyers (I'M NOT SCARED, YOU'RE SCARED) on Monday, February 28, at the Town Hall venue in Manhattan. Among the winners were three books published by Penguin Random House imprints.
PEN/John Kenneth Galbraith Award for Nonfiction
PEN/Hemingway Award for Debut Novel
PEN/Robert W. Bingham Prize for Debut Short Story Collection
Our congratulations to Ms. Choi, Ms. Miles, and Ms. Peters, their editors and publishers.
View the complete list of this year's PEN America Literary Awards winners here.
Posted: March 1, 2022